Littlefield Commentary: The Big Game
This article is more than 14 years old.
I like to think that Sunday's game will be a pure delight for fans who like to see the football sailing through the bright and icy air of winter and then cradled in the hands of confident receivers, as the roaring from the stands becomes a constant background for a record-setting tilt, an offense-heavy battle tween two teams superbly built to score and score again on passes, scoring's quickest route...and if the game unfolds that way, it ought to be a beaut'.
In Manning, let us say the Colts have passing's poster child, a man who never tires of throwing, though he's sometimes wild...
A guy who, on his day, can toss for full sufficient yards to get the juices flowing in the chroniclers and bards, the guys who celebrate each play as each game runs its course...
In celebrating Manning's throws the whole booth-full goes hoarse. "Goes hoarse." Heh. Get it? Colts? Goes hoarse? A little football humor, to lighten this discussion.
Anyway, there is a rumor Tom Brady of the pats is less inclined to let it fly as his first choice of options, still, as passes fill the sky, should Manning's side achieve the lead and build it early on, the Pats may have to throw or watch the clock tick down to gone.
I like to think that that's the way that Pats-Colts will unfold... with 50 passes to a side, or 60, and the old accounts of games in which two teams have worn each other out will pale alongside this one, but it will not be a rout...
I'm no predictor. I don't bet on football, but what fun if Pats-Colts should end up, oh, 106 to 91.
This program aired on January 13, 2005. The audio for this program is not available.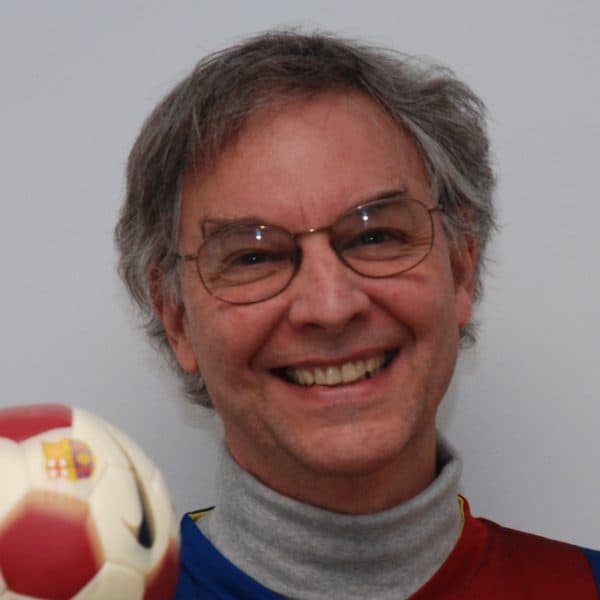 Bill Littlefield Host, Only A Game
Bill Littlefield was the host of Only A Game from 1993 until 2018.