Show rundown for 1/15/2005
36:55
Play
This article is more than 14 years old.
NCAA Reforms
The National Collegiate Athletic Association approved an academic reform package designed, it says, to improve the academic performance of scholarship athletes.
MLB Takes a Stand (Maybe)
Listen
Bill examines the latest policy change Major League Baseball has made regarding steroids. The new testing guidelines are being hailed by MLB officials as a breakthrough while some say it's a good start. There are others still who say the whole thing is nothing but smoke and mirrors.
Campbell's? Curses!!
Listen
Campbell's soup is not good food if you play in the NFL.
NHL Fans Don't Care
Listen
If the fourth largest sports league in the country stopped playing games..would sports fans care? The answer, apparently, is no. A USA Today/CNN/Gallup poll released this week found that 50 percent of sports fans wouldn't be disappointed at all if the rest of the NHL season were cancelled, a development expected to happen any minute. Even former Islanders fan and Senior Editor of SI for Kids John Rolfe is having a hard time getting upset.
The American Hockey League
Listen
The National Hockey League lockout continues on however, the NHL's loss is the American Hockey League's gain. The NHL minor league has never been better, thanks to an influx of NHL players looking to play somewhere, anywhere. While everyone is hoping the big league will start play soon, some players are realizing that playing minor league hockey isn't such a bad thing after all.
NCAA Reforms and More with Charlie Pierce
Listen
Bill Littlefield and Only A Game analyst Charlie Pierce discuss: the NCAA's new reforms, baseball's new steroid policy, and a new reason to pay attention to the Queen.
Wink
Listen
On Monday, the Aqueduct Race Track in Queens, New York, will celebrate Martin Luther King Day by holding the inaugural Jimmy Winkfield Stakes, a six furlong race for 3 year olds, featuring a purse of $75,000. Jimmy Winkfield was a black jockey who rode Kentucky Derby winners in 1901 and 1902. We'll speak with Ed Hotaling, author of "Wink: The Incredible Life and Epic Journey of Jimmy Winkfield."
This program aired on January 15, 2005.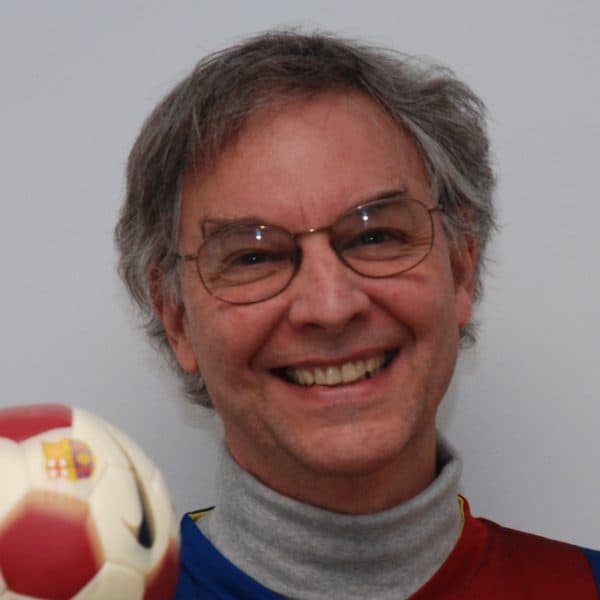 Bill Littlefield Host, Only A Game
Bill Littlefield was the host of Only A Game from 1993 until 2018.