Show rundown for 1/22/2005
25:01
Play
This article is more than 14 years old.
Championship Sunday
Will the Eagles finally reach the Superbowl? Will the Patriots win again? Or, will the Steelers end New England's run?
Magic Turnaround
Listen
The Orlando Magic have done everything they could to erase last year's disastrous NBA season. They've revamped everything from the front office to the roster. But the reason why the Magic may make the playoffs this year is one of the few holdovers, Grant Hill. Remember him? Well, he's back. Only A Game's Gabe O'Connor has the story.
Pope My Ride
Listen
The Pontiff gets a new car.
Qualifying Quandry
Listen
Hockey doesn't have a monopoly on labor disputes. The U.S men's soccer team wants more money than the U.S Soccer Federation is willing to give. So players aren't in camp and the Federation has said it will use replacement players in World Cup qualifying next month if the work stoppage hasn't been resolved. Seamus Malin of ESPN and former U.S team member Alexi Lalas joins Bill to discuss the impact this could have on American soccer.
Watermarks
Listen
In the 1920s and 1930s, a team of Jewish girls dominated competitive swimming in Austria. They all fled Vienna before the Nazis invaded Austria in 1938. Several of the team members are still alive and some of them are still swimming. The new documentary, Watermarks, tells their story and brings them back to Vienna for an emotional reunion. Jon Kalish reports.
Letters
Listen
Bill Littlefield opens the Only A Game mailbag and finds....a crossword puzzle?
Pennsylvania plans and More with Charlie Pierce
Listen
Bill Littlefield and Only A Game analyst Charlie Pierce discuss: post-Super Bowl plans in Pennsylvania, NHL sends in the underlings, and Pop Warner football players learn the value of a buck.
Rolling into the NHL
Listen
Traditionally, the world's best hockey players come from northern lands, where the ponds freeze over in the winter. But, if the NHL ever does get the zambonis rolling again, the league might find future talent coming from an unexpected source. From Irvine, California, Only A Game's Karen Given has our story.
This program aired on January 22, 2005.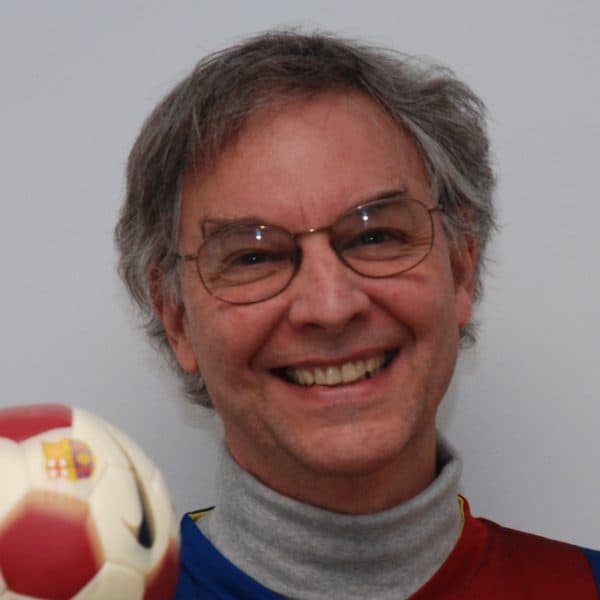 Bill Littlefield Host, Only A Game
Bill Littlefield was the host of Only A Game from 1993 until 2018.