This article is more than 14 years old.
They're talking of a dynasty, a team built for the ages...
A fearsome squad of destiny, a club of which the sages
Can say "It was the perfect mix of power and finesse,
A bright conglomeration, nothing more and nothing less...
The game's apotheosis, hence a model, standing tall,
For those who'd build a football team that would not ever fall."
We're told that we need heroes, figures large and brave and true, Who
manage to accomplish what the rest of us can't do... Beleaguered as
we are with foggy choices and mixed signs, And challenges that aren't
proscribed by calibrated lines. It is a happy fantasy that this
heroic lot Moves simply, clearly forward when they're off the field.
They're not Immune to colds or flu. Sometimes their tires must go
flat: The dog chews this one's furniture, the skunk squirts that
one's cat, But on the field, together, for a brief if brilliant time,
They all combine to show us a creation that's sublime Precisely in
the contradiction grafted to their game... Where offense builds and
defense deconstructs in turn. The same Might just as well be said of
other games, I guess that's true, But football is more basic, and no
matter what you do, You can't escape the grip it has on this
bedazzled land, As we move toward its day of days, a spectacle so
grand That cannons are called forth and flags and stars and planes as
well, And deeds are done upon the field for poets to retell, Or for
reporters, anyway, and t.v. guys and gals, And lots of old ex-players
in the booth there with their pals.
Alas, the greatest heroes fall. The story's not complete
Until the one who's borne our hopes has also met defeat,
And found in failure one more chance to raise his head and smile...
Of course New England fans hope that won't happen for a while.
This program aired on January 28, 2005. The audio for this program is not available.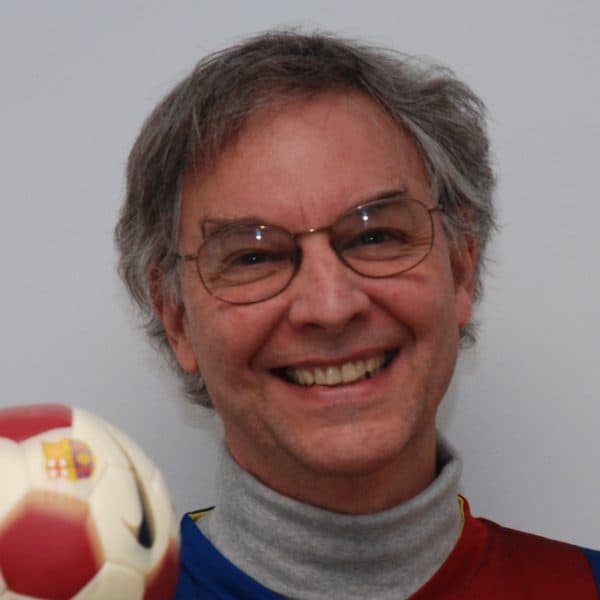 Bill Littlefield Host, Only A Game
Bill Littlefield was the host of Only A Game from 1993 until 2018.