Show rundown for 1/29/2005
36:55
Play
This article is more than 14 years old.
Dynasty
One would think that calling the New England Patriots a dynasty is just another example of overstatement. But, as Bill discovers, there are some surprising people that would disagree.
Pat Forde on College Basketball
Listen
Is college basketball finally on the upswing? Or is it benefitting from the labor disputes and chaotic brawls hindering the NHL and NBA? Pat Forde of ESPN.com joins us to discuss that issue and more.
What's My Name?
Listen
Snoop Dog wants to coach in the NF-izzle for shizzle.
Bugatti Queen
Listen
Helene Delangle may have been the most successful female racing driver of the first half of the 20th Century; she was certainly the most notorious. That distinction is never far from the surface of Bugatti Queen, Miranda Seymour's biography of Helene Delangle, whose professional name was Helle Nice. Miranda Seymour talks with us about her new book.
Hockey Players Find Work
Listen
With no resolution in sight to hockey's labor dispute, some hockey players undoubtedly will have to start looking for new jobs. Only A Game offers some suggestions.
Illinois Basketball and more with Charlie Pierce
Listen
Bill Littlefield and Only A Game analyst Charlie Pierce discuss: the Fighting Illini, the real Super Bowl mystery, and a candidate for reform.
News Round-up
Listen
Bill Littlefield offers thoughts on hockey in Sweden, Tonya Harding's latest endeavor, and the resolution to soccer's labor troubles.
Cyclocross
Listen
Cyclocross combines the speed of elite bicycle road racing with the danger of mountain biking. This weekend in Germany, the world's top Cyclocross racers are gathered for the World Championships. Arizona Public Radio's Sadie Babits recently went to the sparsely attended Arizona State Championship and she produced our report.
This program aired on January 29, 2005.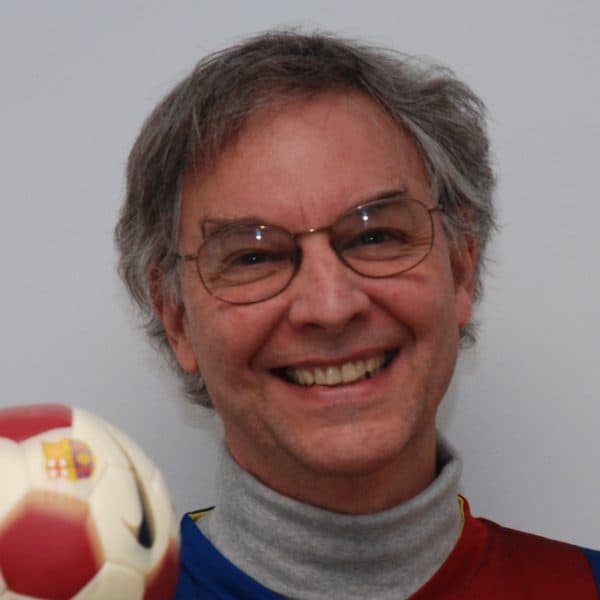 Bill Littlefield Host, Only A Game
Bill Littlefield was the host of Only A Game from 1993 until 2018.