The Best World Imaginable
This article is more than 16 years old.
In the best of all worlds, the Super Bowl would occur fairly shortly after the conference championship games had determined which teams would play in the extravaganza.
Actually, in the best of all worlds, the game of games in this stubbornly out-of-step, violence-addicted nation would find two soccer teams going at it on the big day, but that's a dream for another decade, I suppose.
In the best world imaginable in these dark, nonsense-clotted, media-riddled days, the Super Bowl would take place before 3,800 credentialed individuals had the opportunity to gather in Jacksonville to ridicule the city and ask the Patriots and Eagles questions.
The game itself will come as a great relief to the players, because once it has begun, nobody will be able to ask any of the Eagles why their team is a seven point underdog, and nobody will be able to ask any of the patriots whether their team will be a dynasty if it wins.
This is not to suggest that not a single good exchange has occurred during the arduous days of alleged badinage leading up to the game. I understand that Philadelphia Eagles owner Jeffrey Lurie, who holds a doctorate in social policy from Brandeis University, was asked at one point whether his doctor status becomes a topic of conversation when he meets with other NFL owners.
"Not very often," Dr. lurie is said to have replied. "Sometimes we talk about the structure of scientific revolutions."
Nice image. Irresistible, in fact.
But that's about it, unless your taste runs toward straight-faced queries about whether Terrell Owens has done any more healing during the last thirty seconds.
One Florida columnist has attributed the excesses of the fat and stupid prelude to the Super Bowl to former NFL commissioner Pete Rozelle's belief that all talk related to the event, however tangentially, is good for business. That's certainly true if the business you're talking about is the generation and disposal of waste, but though it's certainly possible to regard the Super Bowl in those terms, I'm sure the players, the coaches, and even the credentialed 3,800 would prefer to think there's more to it than that.
This program aired on February 4, 2005. The audio for this program is not available.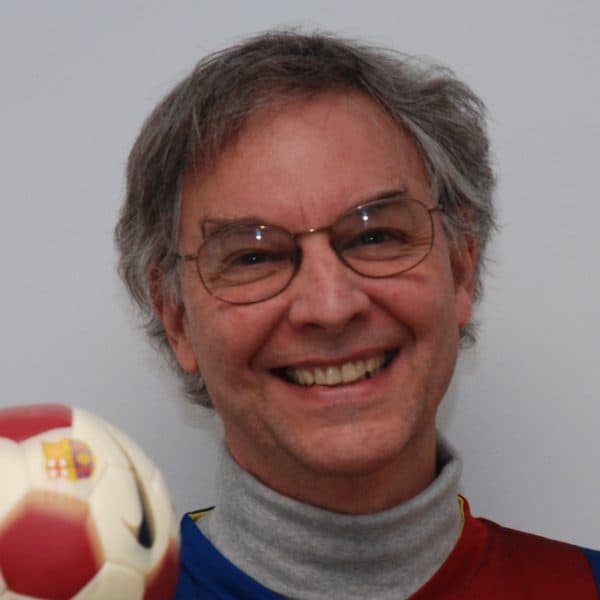 Bill Littlefield Host, Only A Game
Bill Littlefield was the host of Only A Game from 1993 until 2018.