Show rundown for 2/12/2005
25:16
Play
This article is more than 16 years old.
Baseball is Back...Almost
The Super Bowl is over. Now begins the annual pro sports February doldrums. This year, with NHL season apparently dead, it's worse than ever. That's why pitchers and catchers reporting next week is the best news.
Shane Doan
Listen
Without a doubt, the NHL lockout has been ugly and the impending cancellation of the current season is just a mere formality. However, this has been a mixed blessing for at least one hockey player who has at least one spur in another sport. From Arizona, Greg Echlin reports.
Picking A Winner
Listen
We can almost guarantee Masterlock didn't endorse this competition.
Women's College Basketball
Listen
The LSU Tigers proved with a convincing win over Tennessee this week that they are truly the number one team in the land. But does that mean they are a lock to win the title? Michelle Smith of the San Francisco Chronicle joins us to discuss the latest goings on in women's college hoops.
Bob Cousy
Listen
The story of the most storied franchise in NBA history starts with Boston Celtics' coach Red Auerbach being forced to take Bob Cousy from nearby Holy Cross. Even though he was a local boy, Auerbach didn't want him. He had no idea the short guy with huge hands would soon become the prototype of today's flashy point guard and the foundation of one sports' greatest dynasties. Bill Reynolds chronicles this and more in his book "Cousy: His Life, Career, and the Birth of Big-Time Basketball" Both Reynolds and Cousy join Bill in the studio.
Manu and More with Charlie Pierce
Listen
Bill Littlefield and "Only A Game" analyst Charlie Pierce discuss: Silencing (or not) Freddie Mitchell, euthanizing the NHL, and chastising Paul McCartney.
Letters
Listen
Still more letters came in this week and Bill will read a few of them.
A Curling Hotbed
Listen
If hockey can thrive in the southwest then it was only a matter of time before another Canadian import, curling, would, er, sweep in and take hold. Arizona Public Radio's Mitch Teich has the story.
This program aired on February 12, 2005.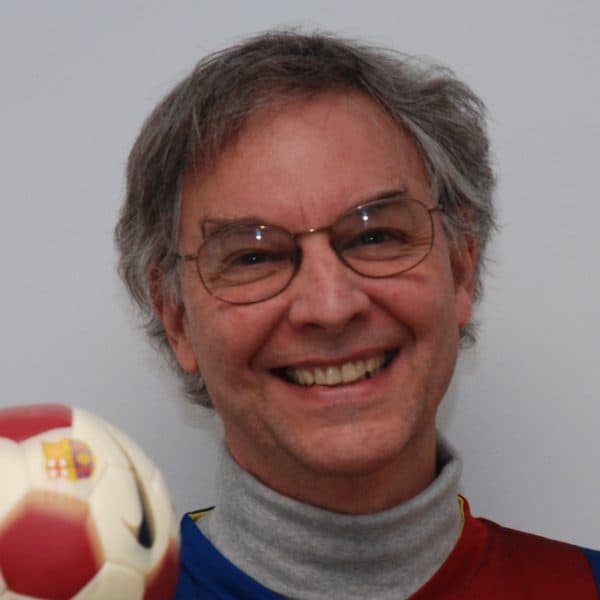 Bill Littlefield Host, Only A Game
Bill Littlefield was the host of Only A Game from 1993 until 2018.