Show rundown for 3/5/2005
25:16
Play
This article is more than 16 years old.
College Basketball with Pat Forde
Before college basketball starts March Madness there's championship week when conferences, both big and small, crown their champion. Pat Forde of ESPN.com tells us why the best tournaments this week will involve teams you've probably never seen.
Make Room for Kansas State...
Listen
...and Arizona State, Texas and a lot of other schools looking to move to the elite of women's college basketball. Now that perennial power Connecticut has slipped it seems like the time to make that jump has never been better. Greg Echlin has the story.
A Night at the Fights
Listen
There is nothing quite as classy as Tonya Harding wrestling, unless it's Tonya Harding wrestling a cross-dresser.
NHL Buyout
Listen
Just when you think the NHL story cannot take another turn... A Wall Street firm has offered to buy the whole entire league for a tidy sum of $3.5 billion. Will the owners take the offer? What does that mean for game? What will happen next? Will aliens come and steal the head of Mario Lemieux? Bill explores all of these questions, except for the last one, maybe.
The Miracle of St. Anthony
Listen
The phrase "more with less" is best embodied by St. Anthony High in Jersey City, New Jersey. The school with no gym and little money has, thanks to coaching legend Bob Hurley, built a basketball dynasty. In "The Miracle of St. Anthony" Adrian Wojnarowski chronicles a season with the most difficult group of players Hurley has ever coached. Wojnarowski joins Bill from New York City.
Webextra: Bob Hurley's Success
Listen
Adrian Wojnarowski presents a full and complex profile of a character about whom readers will have to make up their own minds
Letters
Listen
Bill reads a few Mitch Wertlieb fan letters.
NHL Bids and More With Charlie Pierce
Listen
This week on "Only A Game," Bill Littlefield and analyst Charlie Pierce discuss: Who wants to buy a hockey league, Jose Canseco unimmortalized, and Mike Tyson the alchemist.
Rachel Scdoris
Listen
This weekend, almost eighty sled dog teams will set out to cross more than 1,100 miles of Alaskan wilderness. They're vying to be the first to reach Nome and capture the Iditarod Championship. There are plenty of Iditarod heavies racing this year, including five-time winner Rick Swenson and four-time winner Martin Buser. But there are quite a few rookies as well. Among them is 20-year-old Rachael Scdoris, who's legally blind. She's captured people's attention and created some controversy. Ashley Gross of the Alaska Public Radio Network reports.
Down South Sledding
Listen
While the Iditarod heats up the north, just below the Mason/Dixon line dog sledding has grown in popularity. Kim Trickett fell in love with the sport while living in Minnesota and has brought it back to her home state of Maryland where she runs a dog sledding adventure outfit. Trickett joins Bill on the line from the mountains of western Maryland.
This program aired on March 5, 2005.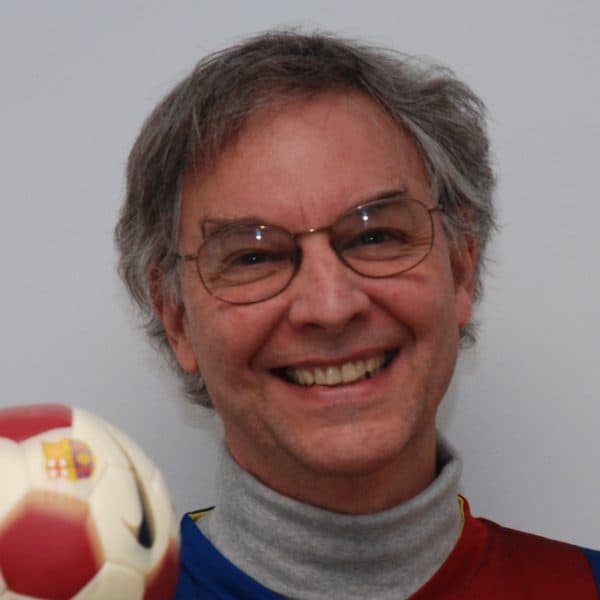 Bill Littlefield Host, Only A Game
Bill Littlefield was the host of Only A Game from 1993 until 2018.