Show rundown for 3/19/2005
25:15
Play
This article is more than 16 years old.
NCAA Update
Bill Littlefield updates the latest action in both the Men's and Women's NCAA Division I Basketball tournament.
Mighty UOP
Listen
Knowledgeable college basketball fans would know that the University of the Pacific is the alma mater of Michael Olowokandi, the #1 overall pick in the 1999 NBA Draft. But, except for those who live near UOP's campus in Stockton, California, casual fans know little about the Tigers. Perhaps its time for an introduction. We'll talk with Pacific head basketball coach, Bob Thomason.
Phoenix Suns
Listen
The Phoenix Suns, led by point guard Steve Nash, are on of the NBA's top three teams heading into next month's playoffs. As Mark Moran of member station KJZZ reports, their success is due in large part to their willingness to adopt a new old style of play.
Lucky Licorice
Listen
Professional bowlers and aromatherapy collide.
Baseball, Congress, and Steroids
Listen
On Thursday, the House Government Reform Committee compelled a number of Major League Baseball players and executives to stand up and be counted among those who oppose steroid use. We'll examine some of the history and politics behind the hearings.
Testosterone Dreams
Listen
In a new book entitled Testosterone Dreams, John Hoberman has explored the history of performance enhancing drugs. His research provides a valuable background against which to consider recent developments in athlete doping, and suggests that much of what has been said and written about the situation is uninformed and counterproductive. Mr. Hoberman joins us for a conversation about his new book.
Steroid Scandal and More with Charlie Pierce
Listen
Bill Littlefield and Only A Game analyst Charlie Pierce discuss: the congressional hearings on steroids, the NCAA tournament, and one very baaaaa-d college football player.
Therapeutic Horseback Riding
Listen
Bill Littlefield meets with the children, therapists, and horses that help cowboys and cowgirls walk and--sometimes--talk.
This program aired on March 19, 2005.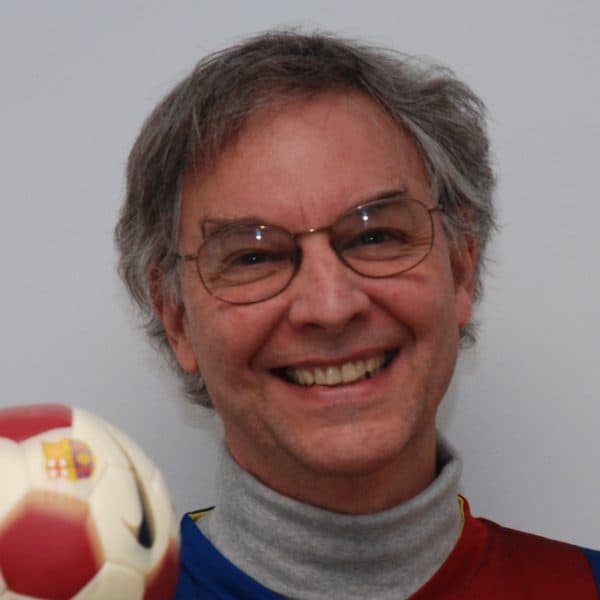 Bill Littlefield Host, Only A Game
Bill Littlefield was the host of Only A Game from 1993 until 2018.