This article is more than 14 years old.
"Baseballissimo" is Dave Bidini's account of a season with the Nettuno Peones, a minor league baseball team in Italy. It's an index of the mindset of the Peones (the name apparently means Mexican peasants) that the manager, Pietro, gathers his club in the dugout at the start of the season and tells all the players that they must completely devote themselves to the game, because a writer has come all the way from America to tell their story. Not surprisingly, none of the players can understand why a writer with any sense would do such a thing. Why didn't he at least pick a team in Serie A, the Italian equivalent to the major leagues, rather than a collection of semi-pro has-beens and never-will-bes? At the end of the season, many of them are still baffled by Bidini, but they've had a fine time with him. One player has spent his leisure in the dugout scribbling Italian terms for various parts of the female anatomy in Bidini's notebook. Another has swept a 15 year old American girl living with the Bidini family off her feet.
Several qualities separate "Baseballissimo" from other accounts of travels with a ball team. The most significant is Dave Bidini's sense of humor. One chapter begins "After defeating the best of the league, the Peones had 48 hours of joy before things, inevitably, went awry." Another one starts "Rome is an hour, an hour and half north of Nettuno, depending on the mood of the train." Bidini juggles the challenge of telling the story and simultaneously being part of it with self-deprecating wit, and no reader will doubt for a moment that the author had a terrific time researching this book.
That's not to suggest that "Basebalissimo" doesn't have its serious moments. Late in the book, Bidini explores the nature of the mysterious, powerful, sometimes perverse connection between fan and team thoughtfully enough so that the result ought to be required reading for beat writers everywhere. "Teams - like bands - show the world the ability of people to get along," he writes. "They are a pronouncement to the world that people want to be together, that they need each other, that, despite nasty falls and bitter words and cruel fortunes, people can persist and occasionally triumph together in spite of a society - at least in North America - that tries to wedge us apart, to compartmentalize and cross-market and demongraphicize us."
Finally, "Baseballissimo" ought to come with a warning. Anybody who enjoys good food and reads this book is going to feel an immediate, intense desire to book a flight to Italy.
This program aired on April 1, 2005. The audio for this program is not available.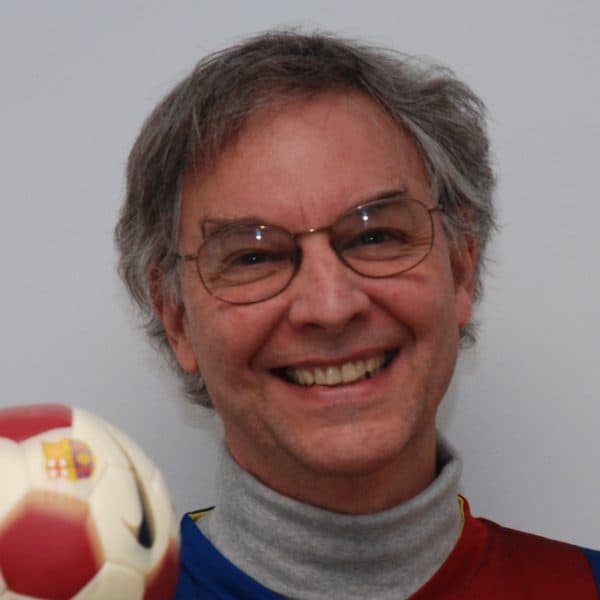 Bill Littlefield Host, Only A Game
Bill Littlefield was the host of Only A Game from 1993 until 2018.