This article is more than 14 years old.
Warm days are just a promise, still the games will soon arrive

On fields across the country, where the grass has come alive.
And on legs limbered up again, in jerseys crisp and clean,

The lads will once more trot on to the field. We haven't seen.
Their like since last the season ended, leaving us with naught

But football and then basketball...two games in which I've sought.
Refreshment and rejuvenation, but without a thing

That can begin to cheer the spirit like the game of spring.


And summer. It's a game we cherish for its April start...

It melts the cramps of winter and delights the sluggish heart.
Made heavy by the long, gray days, when we can only dream

Of contests in the summer's heat...a game that may not seem.
These days as big a draw as football, or as fast a show

As hoops the way it's played in college, let alone the pros, .


But still, a game without which our sports calendar would lack

The long flight of the ball against the blue sky...That's a fact, .
And lack as well the summer's rhythm built into the game

Of time when nothing seems to happen, 'til, as crowds exclaim.


The wonder of a brilliant move that turns the game around,

And players on the field are buried in the roar of sound.


That dazz'ling moment can provoke, as fans leap to their feet,

And cheer as they have not cheered since the summer past...the sweet, .
Brave moment wherein old men who, for years, have calmly sat

And watched five hundred games turn and exclaim "Did you see that?!" .
And yes, they have, because the game is simple, as it's been,

But no, they haven't, for within its frame each play can mean.
A beautiful reminder of the grace - what's more to say,

The timing and the will, but more, the joy of that one play.
So now you've heard my tale and now I'm sure you'll understand

Why I'm so glad that spring's come; soccer's back upon the land.
This program aired on April 1, 2005. The audio for this program is not available.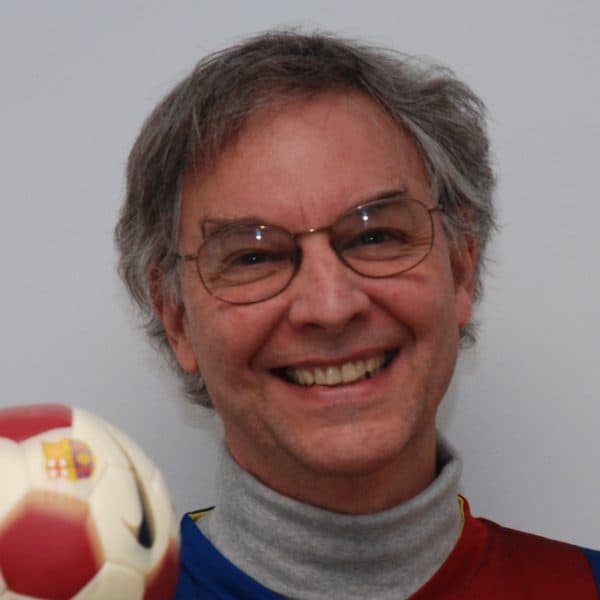 Bill Littlefield Host, Only A Game
Bill Littlefield was the host of Only A Game from 1993 until 2018.