Show rundown for 4/2/2005
25:17
Play
This article is more than 14 years old.
Final Four Forde
Pat Forde of ESPN.com will talk about some of the storylines unfolding at the final four this weekend in St. Louis and Indianapolis.
The Heat on Fire
Listen
Everyone knew the Miami Heat would be better this year. Adding a player like center Shaquille O'Neal guaranteed that. Some even went so far as to say the Heat would be the team to beat in the NBA's Eastern Conference. Almost no one thought they'd be this good. Ron Schachter has the story of the hottest, pun intended, teams in the NBA.
Grand Theft Auto Mogul
Listen
The king of Formula One loses his wheels.
Opening... Night?
Listen
Major League Baseball opens the 2005 season this Sunday night in New York. And while we wonder why baseball has given up the long-standing tradition of opening day in Cincinatti, analyst Tim Kurkjian of ESPN and ESPN the Magazine will give Bill a preview. He'll also explain why, even though we're supposedly in the "post-steroid" era, baseball players will continue to hit the baseballs out of the baseball parks in record numbers.
Baseballissimo
Listen
Dave Bidini's new book "Baseballissimo" is the author's account of his summer spent with an Italian minor league baseball team, the Peones. Bidini joins Bill from CBC-Manitoba.
Congress, Steroids, and More With Charlie Pierce
Listen
Bill Littlefield and "Only A Game" analyst Charlie Pierce discuss: How baseball is celebrated at the Pierce household, a doctored doctor's bio, and a flock of seagulls.
MLS Year 10
Listen
Let's face it, a lot of us didn't think a soccer league could last this long in the United States. But in fact, Major League Soccer embarks on its tenth year this weekend. Bill talks to Scott Warfield of the Sports Business Journal about what the league has done right so far and what it can do better.
Commentary
Listen
Bill is getting excited for opening day.
This program aired on April 2, 2005.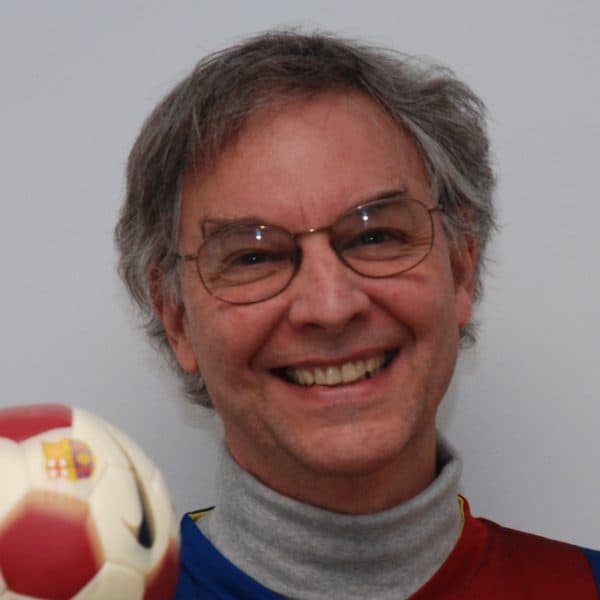 Bill Littlefield Host, Only A Game
Bill Littlefield was the host of Only A Game from 1993 until 2018.