Show rundown for 4/23/2005
49:31
Play
This article is more than 14 years old.
NBA Playoff Preview
The NBA's second season begins this weekend. We turn to Benjamin Hochman of the New Orleans Time-Picayune for some first round predictions and advice on which series we should be watching (or not watching as the case may be).
Those Comeback Nets
Listen
The New Jersey Nets were heading nowhere just a couple of months ago. But no NBA team was hotter in the Eastern conference down the stretch and they grabbed the 8th and final playoff spot. The only problem: They now get to play the top-seeded Miami Heat. Gabe O'Connor has the story.
Tae Kwon Bros
Listen
The family that kicks together sticks together.
Lance and Tyler
Listen
As Lance Armstrong and more than 150 other international cyclists wind their way around the Peach State for the Tour de Georgia, fans could be forgiven for scanning the pack for the next great American cyclist. The sport will be losing its top two American stars. On Monday, Lance Armstrong announced he would retire from the sport after this July's Tour de France. On the same day, his heir apparent, Tyler Hamilton, was suspended from competition for two years for blood doping. We'll talk to Richard Fries, editor in chief of The Ride magazine.
Reservation Basketball
Listen
According to the National Council on Disability, native Americans are the more likely ethnic group in the country to have physical disabilites. And on remote reservations like the Navajo, which spreads across parts of Arizona, Utah, and New Mexico, the disabled deal with challenges not faced in other parts of the country. From Arizona Public Radio, Daniel Kraker reports on efforts to improve lives on the country's largest indian reservation...through basketball.
Letters
Listen
The "Only a Game" (mostly virtual) mailbag is close to bursting this week. So Bill will read a few of your letters.
NBA and More with Charlie Pierce
Listen
Bill Littlefield and Only A Game analyst Charlie Pierce discuss: NBA playoffs, where to find Monday Night Football, and a surfer who won't give up.
Fun Is Good
Listen
Mike Veeck has always thought the most important thing at the ballpark was everyone had fun. As one of today's most successful minor league baseball team owners he's had more than enough time to put that theory to good use. The man behind some of baseball's strangest promotions and the author of "Fun is Good: How to Create Joy and Passion in your Workplace and Career" joins Bill from Charleston, South Carolina.
This program aired on April 23, 2005.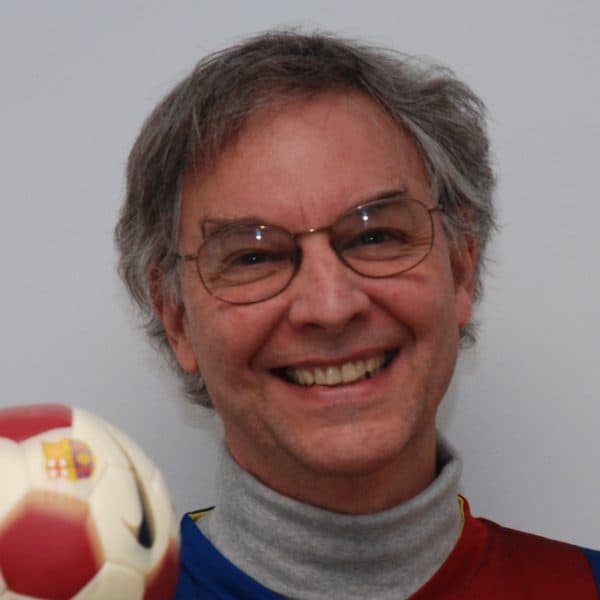 Bill Littlefield Host, Only A Game
Bill Littlefield was the host of Only A Game from 1993 until 2018.