This article is more than 14 years old.
There is every chance that the winter of 2004 and the spring of 2005 will endure as the dumbest, most deplorable chapter in the history of the national hockey league, and that's no small achievement. this is a league long-characterized by the tacit agreement between the players and owners to embrace aggravated assault as part of their entertainment package...a league in which the absence of cold weather instantly qualifies a region as a target for expansion...a league in which an executive and promoter once doubled as an agent, the better to swindle gullible players out of their salaries and investments.
Over the past winter and spring, the players and owners have partnered to create a debacle so spectacularly embarrassing that Bobby Orr himself wrote a column in Sunday's Lawrence Eagle Tribune to characterize their posturing as nonsense, and warned that "our sport is in danger of becoming irrelevant."
Happily, he's wrong. The NHL may become irrelevant, but hockey's still a lot of fun and fun is always relevant. Even in this non-season of the NHL, lots of folks know this. Among them are the people who make up the hockey humanitarian foundation, a group that presents an annual award to the college hockey player deemed the game's "finest citizen."
Earlier this month, the 2005 award went to Sarah Carlson, a senior at Boston College. A two-time captain of the hockey team, Carlson was named this year to both the Hockey East first-team and the New England Hockey Writers' Women's Division I All-star team.
But the papers are full of first teamers and all-stars. They are not so full of college students who've traveled to Mexico to help build a church, worked with disabled children at a summer camp, and organized a sled hockey game as a fundraiser for kids with disabilities. They are not rife with stories about college athletes who've devoted their time to after-school programs for disadvantaged children and volunteered for food and clothing drives, taking time out only to work with a paralyzed athlete in a city hospital, and then organize their teammates to visit disabled children.
Time permitted, I could go on, because Sarah Carlson did, for four years, all the while not only playing hockey, but also excelling as a student in BC's nursing program.
I'm a little late with this note of recognition. Sarah Carlson received her Hockey Humanitarian Award three weeks ago. But after a winter and spring as bad as these have been for NHL, maybe it's never too late for an encouraging hockey story.
This program aired on April 29, 2005. The audio for this program is not available.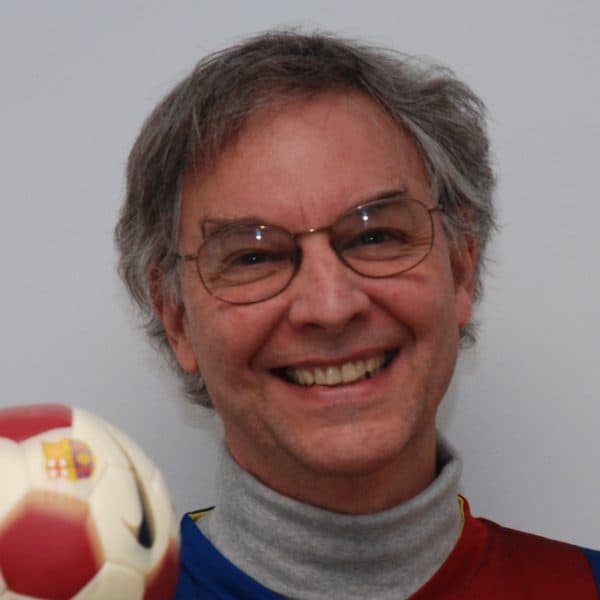 Bill Littlefield Host, Only A Game
Bill Littlefield was the host of Only A Game from 1993 until 2018.