Show rundown for 4/30/2005
49:31
Play
This article is more than 14 years old.
Mike Webster's Final Victory
Until his death in 2002, hall of fame center Mike Webster's life after football was a cautionary tale of the dangers of playing in the NFL to both mind and body. His estate won a landmark case against the league and it could set a precedent as to how retired players can be compensated for sacrificing limb and life to the game. Greg Garber, a senior writer for ESPN.com and an author of a five part series on the troubled post-football life of Mike Webster joins Bill from Connecticut.
Tour de Georgia
Listen
Six-time Tour de France winner Lance Armstrong chose this year's Tour de Georgia as the event at which to officially announce the end of his competitive cycling career. But what spectators at America's biggest pro cycling stage race may not have expected was the emergence of Armstrong's possible successor. Reporter Joe Silva has our story.
Baseball Magic
Listen
Why take steroids when you can have a leather pouch containing mysterious elements?
No Check Hockey
Listen
Youth hockey has it share of horror stories of players behaving badly and parents acting even worse. In Norwood, Massachusetts a youth league thinks it has the answer to making hockey fun again.
On Being John McEnroe
Listen
During his prime as a tennis player, John McEnroe was known as a winner...and a whiner. He was such a powerful draw that tournament officials sometimes bent the regulations and bit their tongues to keep from penalizing McEnroe or tossing him off the court for his foul language, vulgar gestures, and other antic displays. We'll talk with Tim Adams, author of the new book, On Being John McEnroe.
Commentary
Listen
Bill comments on technology's effect on sports.
NBA Playoffs and More with Charlie Pierce
Listen
Bill Littlefield and Only A Game analyst Charlie Pierce discuss: Reggie Miller's longevity, Phil Jackson's universe, and Sharon Rosenthal's big decision.
This program aired on April 30, 2005.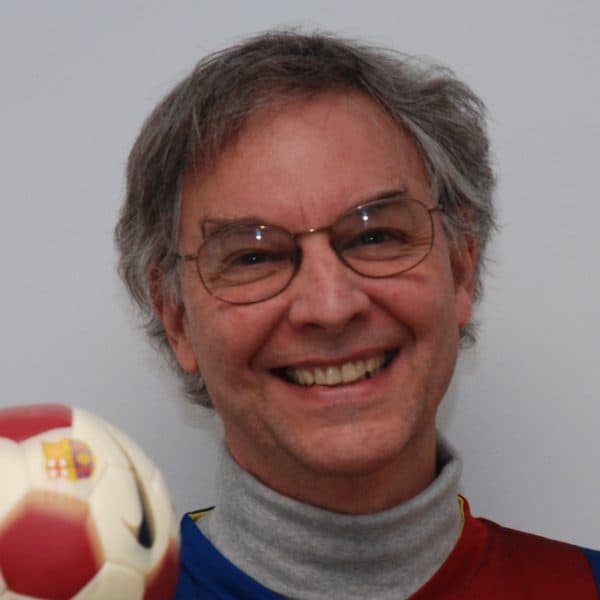 Bill Littlefield Host, Only A Game
Bill Littlefield was the host of Only A Game from 1993 until 2018.