This article is more than 14 years old.
Anybody who's ever tried officiating knows it's harder than it looks.
That's not to excuse officials in the NBA who would miss fouls or invent violations during the current playoffs, merely to suggest the difference between being a coach, a player, or a fan, and being a referee.
When you are a coach, a player, or a fan, and a guy from the other team runs into one of your guys, it's a charge. Simple.
Guys on the other team almost never advance the ball without traveling. Refs wrongfully assume guys on your team are traveling because they are unusually quick with their cross-over dribbles and fakes, or because their feet twitch when they are clubbed from behind.
From personal experience, I can attest to how easy it is for an official to overlook these truths so evident to coaches, players, and fans.
My first experience as an official came 34 years ago, when I was asked by a colleague to don the stripped jersey of a linesman who hadn't shown up for a hockey game between two teams of ninth graders at the prep school where I was teaching.
I don't remember who won the game. I do remember two coaches, several parents, and a handful of fourteen and 15-year-olds calling into question my eye sight, my skating ability, and my integrity.
Many years later, on another occasion when one of the real officials had failed to appear, I handed over my coach's clipboard to one of the soccer parents on the sideline, stepped confidently on to the pitch, and, in a twinkling, forgot all the rules of soccer.
But the worst was still to come. Just a couple of winters ago, dragooned by an insane basketball league rule mandating that every coach and assistant coach had to officiate from time to time, I stood over a fallen girl who'd been clobbered in the act of shooting. I awarded her two foul shots, because I hadn't noticed that the shot she'd taken had gone in. The girl's coach and teammates were upset that her basket hadn't counted. The opposing coach and players were angry that she'd been given two shots. With a single call, I had alienated everybody in the building.
Now I am old with wandering — not to mention slipping and sliding — over rinks, pitches, and courts, and I can say honestly that one of the few consolations of advancing age is that I will never, ever have to blow a whistle again.
This program aired on May 6, 2005. The audio for this program is not available.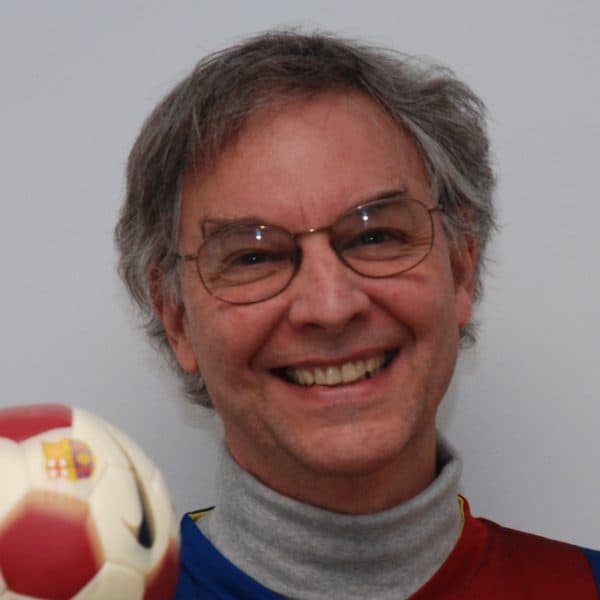 Bill Littlefield Host, Only A Game
Bill Littlefield was the host of Only A Game from 1993 until 2018.