This article is more than 15 years old.
The excitement of the games should be sufficient. We should be satisfied, if not thrilled, to see the most talented and dedicated athletes compete with each other.
But it isn't, and we're not.
That's why every other prize fight is billed as the battle of the century, and baseball match-ups are regularly marketed as fabled, eternal rivalries.
And then, perhaps just often enough to remind us that adjectives like "incredible" aren't quite always out of place on the sports page, an athlete turns in a performance or a series of performances that alters the way we understand his or her game.
These days, Annika Sorenstam is that athlete. Not only has she won six of the eight LPGA golf tournaments in which she has competed this spring, she has done it as if nobody should have assumed the possibility of any other result. Having won last weekend's LPGA Championship, she is halfway to accomplishing the goal she set for herself before the season began: winning the four major tournaments that constitute her sport's grand slam. More remarkably, she is so thoroughly dominating golf that for her to lose either of the two remaining tournaments would constitute an exceptional upset.
Baseball teams go on winning streaks all the time. The Miami Dolphins once played an entire football season without losing a game. From 1959 through 1966, The Boston Celtics won eight NBA Championships in a row. But golf isn't supposed to work that way. Since taking a shot at a PGA tournament two years ago, Annika Sorenstam has won nineteen of the thirty eight events on the LPGA tour. That's half. And of course this spring she has pushed that percentage to three quarters. She is so far ahead of the field in her profession that the other women on the tour have begun to joke that the only way one of them will win is if Sorenstam forgets to sign her scorecard.
The silliest consequence of Annika Sorenstam's exceptional accomplishment is the emergence of a question: Is Sorenstam's dominance good for the game?
Good for the game? It expands our minds. It enlarges our expectations. It surprises us and increases our delight. Good for the game? Annika Sorenstam's on-going performance on the golf course is good for our imaginations. In these days of calendars far too crowded with games, how many results can lay claim to that distinction?
This program aired on June 15, 2005. The audio for this program is not available.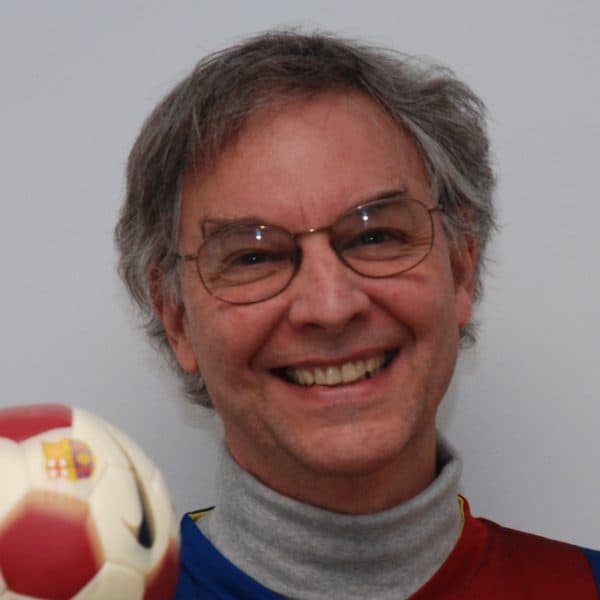 Bill Littlefield Host, Only A Game
Bill Littlefield was the host of Only A Game from 1993 until 2018.