This article is more than 15 years old.
If Barry does appear this season, striding to the plate,
Would it be good for baseball? Well, I guess it would be great,
Since Barry may be bound to break the record Aaron set,
And that would thrill a lot of fans who'd pay to see him, yet...
If Barry makes it back to baseball on his gimpy knee,
Each time he whacks a homer what will everybody see?
A hero? Well, if by that term you mean a record-breaker,
I guess that he's a hero. He's a mover and a shaker...
His numbers are exceptional, his dingers are prodigious,
But Barry comes with baggage, and a lot of it's litigious:
He's pumped his body up with stuff the Big Leagues don't condone.
The Congress is upset that Barry's muscles aren't his own,
But come from vials and creams and shakes that Barry says he thought
Were flaxseed oil and other things that could be sold and bought
Without a doctor's scribbling or a bending of the law...
He may be right. Was that a leaping leprechaun I saw?
If you believe what Barry says, please e-mail me today,
I've got some swamp, er, waterfront, for which you'll prob'ly pay.
I also have a bridge that goes from Brooklyn to New York,
And let us talk of babies and how they arrive by stork.
The problem is if Barry does return to play this year,
The cheering for his homers isn't all that you will hear.
For he'll be in the news for all the stuff he may have eaten,
Or rubbed upon his arms and legs, or used, perhaps, to sweeten
His grapefruit. And he's also got, perhaps, another mess
To deal with in the future: it involves the I.R.S.
Look, I'm a baseball fan. I root for record-breaking, too,
And if he does come back, I'm sure that Barry will, it's true,
Break records. But were I Bud Selig, even for a day,
I think that I'd be hoping Bonds would not decide to play
This summer or this fall or next spring either, for that matter...
I'd have, I think, enough bad news and rubbish on my platter
Without the worry that as Barry trotted base to base,
A lot of news outside the lines would blow up in my face.
This program aired on June 24, 2005. The audio for this program is not available.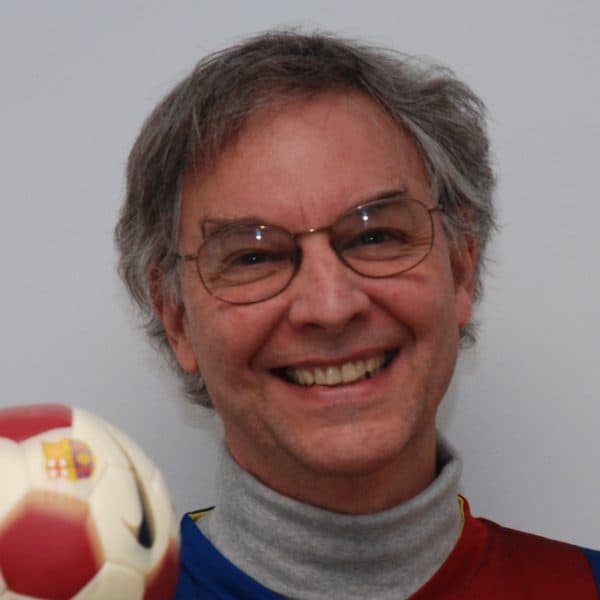 Bill Littlefield Host, Only A Game
Bill Littlefield was the host of Only A Game from 1993 until 2018.