Show rundown for 9/24/2005
49:01
Play
This article is more than 13 years old.
The Amazing Cleveland Indians
The Cleveland Indians are on the verge of making a historic comeback. Down 15 games to the Chicago White Sox on August 1st, the Indians could take over 1st place by the end of the weekend. Paul Hoynes of the Cleveland Plain Dealer tells Bill how they did it.
The Harsh Glare at the Golden Dome
Listen
When the University of Notre Dame takes on the Washington Huskies today in Seattle, the Fighting Irish will see a familiar face on the opposite sideline; former head football coach Tyrone Willingham. Today's match-up puts the spotlight on one of the toughest jobs in sports. As Joseph Kasko from member station WVPE in Elkhart, Indiana reports.
Man Vs. Beast
Listen
Practice for this high school wrestler is truly a bear.
Dan Jansen
Listen
Over the course of three Winter Olympics, speed skater Dan Jansen crafted a compelling drama. Perhaps it was the happy ending to Jansen's long-running story that earlier this month prompted the NHL's beleaguered Chicago Blackhawks--whose players had been identified by the team's General Manager as lackluster skaters--to hire him as a special assistant. We'll speak with Dan Jansen from Chicago.
NASCAR and More with Charlie Pierce
Listen
Bill Littlefield and Only A Game analyst Charlie Pierce discuss: anger management in NASCAR, Michelle Wie cashes in, and Nude Swimmers Abandon Loch Ness Swim.
Croquet 101
Listen
Those who wish to learn wicket wizardry can do so at the largest croquet facility in the world, to which reporter Judith Ritter recently paid a visit.
This program aired on September 24, 2005.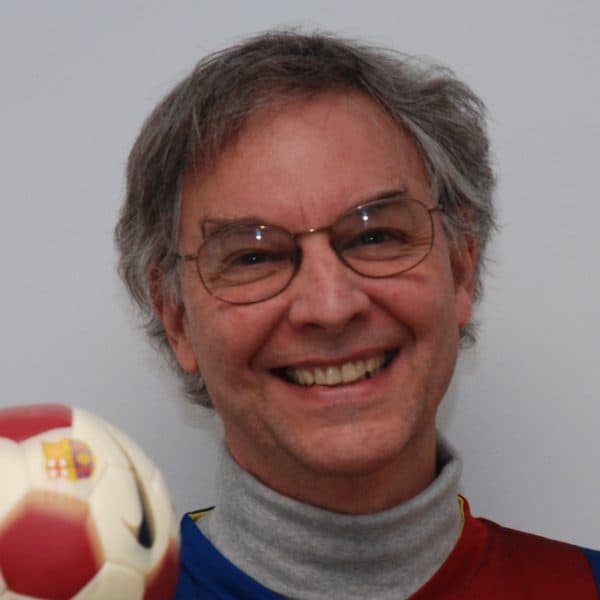 Bill Littlefield Host, Only A Game
Bill Littlefield was the host of Only A Game from 1993 until 2018.