Show rundown for 10/29/2005
25:02
Play
This article is more than 15 years old.
Sheryl Swoopes
Sheryl Swoopes' professional career has been filled with firsts. She was the first WNBA player to score a triple-double: 14 points, 15 rebounds, and 10 assists against Detroit in July of 1999. She was the first woman to have a shoe named after her...Nike Air Swoopes. And this week she became the most prominent team sport athlete to announce her homosexuality. We'll talk with Jim Buzinski of Outsports.com, a website for gay sports fans and athletes.
No Curses Here
Listen
The Sox, both Red and White, have ended decades of baseball frustration to the delight of their long-suffering fans. Bill checks in with other cities, such as Houston, Dallas and Seattle where the decades-long wait for a first World Series championship will continue for at least another year and, surprisingly, the fans are not pulling out their hair.
The Quiet Hooting of the Temple Owl
Listen
Temple football is bad, really bad. But as bad as they've been for all these years, it's still been almost 50 years since they've finished a season without a victory. Well that streak could end in 2005. Joel Rose of member station WHYY in Philadelphia has the story of the maligned team that no one watches trying to win a game for outgoing coach Bobby Wallace.
Running From the Law
Listen
Are Marathon runners the next national security threat?
The Return of the NBA
Listen
The NBA season is upon us and Mitch Lawrence of the New York Daily News joins us for a preview and a prediction as to which team will win it all come early next summer. A hint: The name starts with "The San Antonio Spurs."
Blood Horses
Listen
Very close to the end of his life, veteran sportswriter Mike Sullivan mentioned to his son, John, that Secretariat's performance at the Kentucky Derby in 1973 was the moment he remembered best from his career. That was enough to provoke in Sullivan-the-younger an inclination to write about horses, horse-racing and some of the remarkable people who've populated the world of the thoroughbred. We'll talk with Sullivan about his new book, "Blood Horses: Notes of a Sportswriter's Son."
World Series Sweeps with Charlie Pierce
Listen
Bill Littlefield and Only A Game analyst Charlie Pierce discuss: the best World Series sweep, baseball players "got milk", and wearing a skirt for a cause.
Mud and Blood and Quidditch in October
Listen
Quidditch, the chaotic game of the Harry Potter universe, might not be the easiest fantasy sport to bring into the real world. But, as Only a Game's Karen Given recently discovered, it might be the muddiest.
This program aired on October 29, 2005.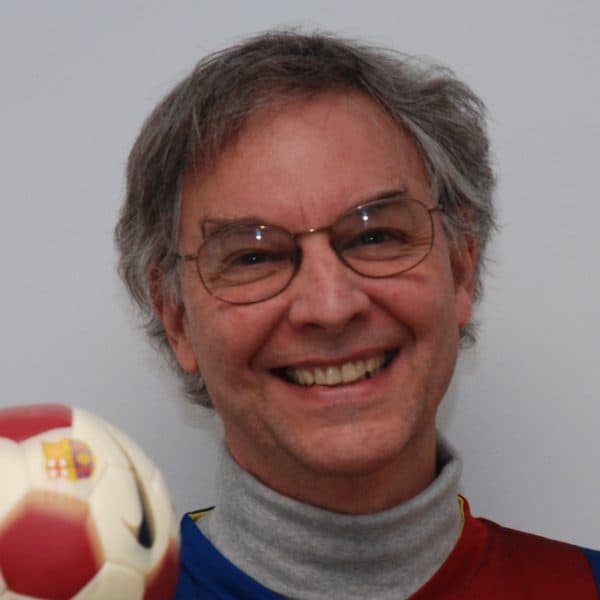 Bill Littlefield Host, Only A Game
Bill Littlefield was the host of Only A Game from 1993 until 2018.