"Bode: Go Fast, Be Good, Have Fun"
This article is more than 15 years old.
I've always been a sucker for candor, and it doesn't get more candid than the acknowledgement Bode Miller offers in the prologue to the book he allegedly co- wrote: "I'm not even going to read this book."
Too bad. Bode's missing an entertaining story. "Bode: Go Fast, Be Good, Have Fun" does a pretty good job of presenting Miller's philosophy, which, the title of the book notwithstanding, can't quite be summed up in six words. The book also provides a certain amount of race-by-race narrative, which is monotonous, but just when the reader is about to drop off, he learns why Bode Miller has never paid as much attention to coaches as the coaches would like, or that he sometimes wonders how he's been able to ski competitively for as long as he has without his head exploding.
But seriously, folks, Miller's thoughts on the self-righteous, illogical drug-testing program imposed on skiers and other athletes are coherent and convincing. His response to the French reporter who asked him what he thought of President Bush's invasion of Iraq established a standard for honesty and quotability that few athletes could approach even if they were willing to try: "I think I represent my country better than my country represents me." Throughout the book, Miller comes across as an original thinker who has stubbornly clung to the crazy idea that skiing and other sports should be fun, a remarkable achievement in an environment where losing very often
means you no longer get to play.
This program aired on November 4, 2005. The audio for this program is not available.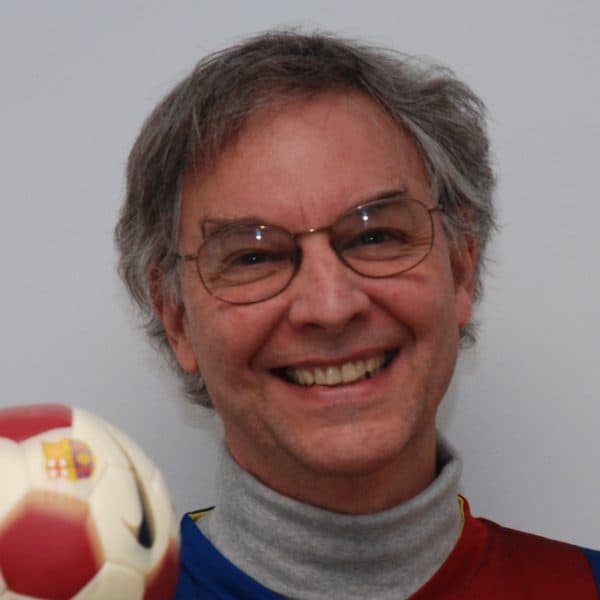 Bill Littlefield Host, Only A Game
Bill Littlefield was the host of Only A Game from 1993 until 2018.