Major League Soccer Rules
This article is more than 13 years old.
The World Series concludes an overlong season and is often played in weather in which pitchers can't feel the ball and batters secretly hope they'll miss, since making contact with the ball will hurt.
Major League Soccer's championship is played in weather perfect for soccer.
Both teams that play in the Super Bowl feature dozens of bloated men who, by virtue of the size they've achieved to secure their jobs, run an absurdly high risk of dying young.
Both teams in the Major League Soccer championship game are made up of superbly conditioned athletes who can run all day.
David Stern, the Commissioner of the National Basketball Association, says one of his league's most splendid achievements is that it has become international. The NBA's players hail not only from the U.S., but from Congo, China, Brazil, and Italy, to name just a few. Major League Soccer's players have come from an even wider variety of places, because they don't have to be nine feet tall to make a roster.
Parking at National Football League games is an experience that sensible fans will not endure sober. Only a fool tries getting out of the parking lot after an NFL game without a weapon.
Parking at Major League Soccer games is easier than parking at most shopping malls...on Sunday night.
Fans at Major League Baseball games have been known to run on to the field and assault umpires. Crowds at National Basketball Association games have been known to engage in hand to hand combat with the aforementioned nine foot tall players. Paying customers at NFL games — those sufficiently ambulatory to make it from the parking lot to the game — have been known to wear canine masks and howl at a moon only they can see.
Crowds — to use that term in its loosest possible form — at Major League Soccer games are made up of cheerful families; young, uniformed players accompanied by their dedicated coaches; and hyphenated Americans homesick for the beautiful game they've left behind and so grateful for soccer's presence here that it would never occur to them to misbehave.
On the eve of Major League Soccer's 10th championship game, the ignorant and the philistine still ask whether the world game has arrived. The rest of us understand that it has prevailed.
This program aired on November 11, 2005. The audio for this program is not available.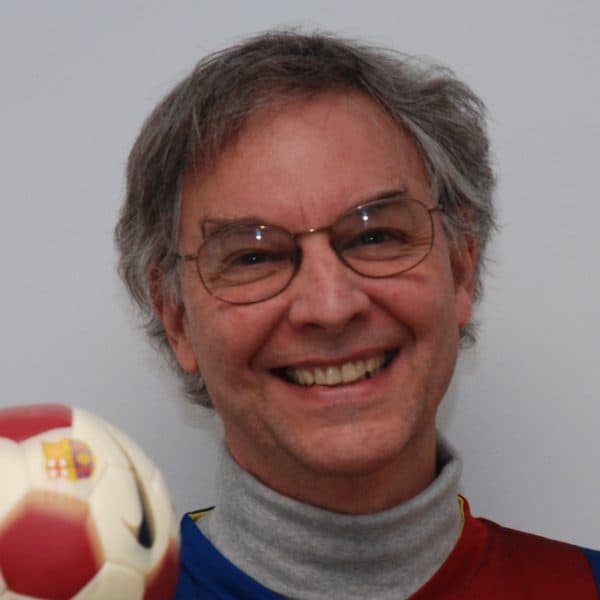 Bill Littlefield Host, Only A Game
Bill Littlefield was the host of Only A Game from 1993 until 2018.