Show rundown for 11/26/2005
49:01
Play
This article is more than 15 years old.
The NFL with Paul Attner
Who can beat the Indianapolis Colts? Can the Seattle Seahawks really make it to the Super Bowl? And are the Chicago Bears for real? Paul Attner of The Sporting News has all the answers and he'll share them with Bill.
Warming Relations for a Cool Game
Listen
For hockey fans, the sound of sticks, pucks, and blades on the ice is the sound of joy. But many have wondered whether the fans would be forgiving enough to return to NHL arenas after the protracted silence of the lockout the missed season. Reporter Jason Margolis recently attended games is southern California, and he has this report.
Getting Punchy
Listen
Finally, a boxing record that involves almost no head injuries.
Women's College Basketball
Listen
Looking at the of horrific blowouts of the young women's hoops season, you'd think there'd be nothing exciting to talk about. Well Michelle Smith of the San Francisco Chronicle is here to prove that assertion wrong. She'll give Bill a preview of the 05-06 season.
Crashing the Borders
Listen
Over the last decade, the NBA has become increasingly international. Players from Asia, Europe and Latin America have become critical to the success of the San Antonio Spurs, Dallas Mavericks and other teams. But if internationalization can be seen as a triumphant development for a league constantly striving to increase its markets, much of what else characterizes the contemporary NBA has been discouraging...or so argues Harvey Araton in his new book "Crashing the Borders: How Basketball Won the World and Lost its Soul at Home." Araton joins Bill from New York City.
Letters
Listen
Bill pulls a few letters out of the OAG virtual mailbag.
Remembering George Best and More with Charlie Pierce
Listen
Bill and Only A Game analyst Charlie Pierce discuss: An instant classic in Maui, the Swiss national anthem, and thumbs up for America's gamers.
Sierra Leone Amputee Soccer
Listen
After his recent assignment to cover the Liberian presidential election for Only A Game, reporter Ken Shulman went north of the border and met with a group of athletes thankful to have survived a brutal civil war and to have earned the opportunity to demonstrate that much can be learned about war and about peace via a very simple game.
This program aired on November 26, 2005.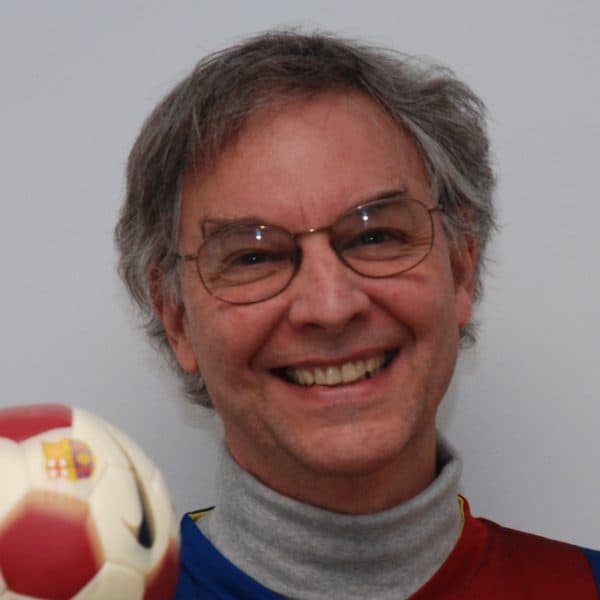 Bill Littlefield Host, Only A Game
Bill Littlefield was the host of Only A Game from 1993 until 2018.