Show rundown for 12/3/2005
25:02
Play
This article is more than 15 years old.
Bill Simmons Talks Clippers
Southern California has seen its share of strange events. But it's safe to say that even there, nobody expected the Los Angeles Clippers to become one of the NBA's best teams. Yet, the Clippers, with a record of 10-5, are indeed among the league's elite. Bill Simmons writes "The Sports Guy," a popular column for ESPN.com and talks with Bill about the team's success.
Clippers
Listen
Bill Simmons.
Basketball at the Movies
Listen
IIn the 1920's and 1930's, the heart of downtown Brooklyn was like nearby Manhattan--a thriving metropolis. Located there were restaurants, theaters, and movie houses. A remnant of those days still stands on Flatbush Avenue. Now, but not for much longer, college athletes play basketball and volleyball in the same art-deco space where their grandparents watched various stars of stage and screen. Tara Anderson of member station WFUV reports.
Strippers on Wheels
Listen
Officers arrested ten men operating a mobile strip club in the parking lot of Raymond James Stadium, home of the Tampa Bay Buccaneers.
"All In"
Listen
In "All In," subtitles "The (Almost) Entirely True Story of the World Series of Poker," Jonathan Grotenstein and Storms Reback chronicle the history of the tournament and profile some of poker's most memorable characters. Jonathan Grotenstein talks with Bill.
Sumo in Jersey
Listen
Two dozen wrestlers from around the world came to New York's Madison Square Garden for the World Sumo Challenge in October. Three of them train at a martial arts center in New Jersey. It turns out that, in addition to California and Hawaii, the Garden State is one of the places where sumo has taken hold in the United Staes. Jon Kalish has our report.
Poinsettia's and Poison, Myth or Fact?
Listen
During Bill's conversation about the Poinsettia Bowl with Charlie Pierce on last week's program, Charlie casually mentioned that poinsettias were poisonous. Almost immediately, emails began pouring in from Cleveland, Columbus, and some cities that aren't even in Ohio. "Wrong!" they opined. And so, Bill called Paul Ec-Key III, owner and proprieter of the Paul Eckey Ranch, Poinsettia capital of Encinitas, California. Mr. Eckey was unequivocal in siding with the listeners.
College Football and Nascar with Charlie Pierce
Listen
Bill talks with Charlie about the NCAA wanting to eliminate "post touchdown antics" during collge football games, the Eagles' fan that ran onto the field, the Army-Navy Football game, and more.
Wild Scallion in Chicago
Listen
At one of the earliest checkpoints in this urban race, everybody will climb 99 flights of stairs in the Sears Tower.
This program aired on December 3, 2005.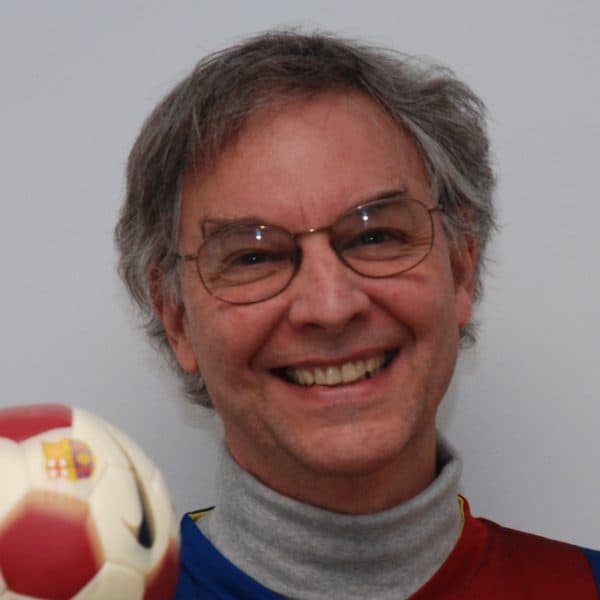 Bill Littlefield Host, Only A Game
Bill Littlefield was the host of Only A Game from 1993 until 2018.