This article is more than 15 years old.
Among other items, there were several pairs of Manny's shoes.
"Yeah," one of the guys who works at the Boston area memorabilia shop called Sportsworld told me, "those cleats are really jumping off the shelf."
An irresistible image, and not the only one.
According to Phil Castinetti, who owns Sportsworld, the most remarkable impression associated with his acquisition of much of the professional wardrobe of Red Sox outfielder Manny Ramirez involved the sheer bulk of the haul, which was apparent as soon as he entered Ramirez's home last October.
"When I walked up there," he told me, "there was stuff all over the place...the living room, the bedroom, everywhere."
None of the stuff was hot, at least according to the connotations normally associated with the word, but you wouldn't have known that from the way his conversation with Mr. Ramirez began, according to Mr. Castinetti.
"I asked him, 'what do you want to do here?'" he told me.
"I want to do something," said Manny.
What? Was each of them afraid the other was wearing a wire?
Eventually they did something. Manny found a pen somewhere under one of his investments and signed everything. Mr. Castinetti left the premises with twenty four, game-worn, autographed Manny Ramirez jerseys, the aforementioned shoes, and lots of other stuff. Mr. Ramirez waved goodbye with the hand that wasn't occupied with a paper sack full of cash.
"Twenty-four jerseys?" I asked. "How'd he get hold of 24 jerseys?"
"They're allowed so many a year," Phil Castinetti said, "and then they can buy more."
"So these guys are buying extra jerseys so they can sell them? Even though they're making 20 million dollars a year?"
"From what I understand, Manny's very tight with a buck," said Phil Castinetti. "But, hey, at the end, Pete Rose was doing like a jersey an inning. When he won his 300th game, Gaylord Perry changed jerseys every inning."
Mr. Castinetti probably could have told me more stories about who'd worn how many of what and then sold them, but he didn't have time. He had to get back to selling cleats and jerseys and everything else he'd hauled out of Manny's place.
"It's crazy here," he told me.
I'll say.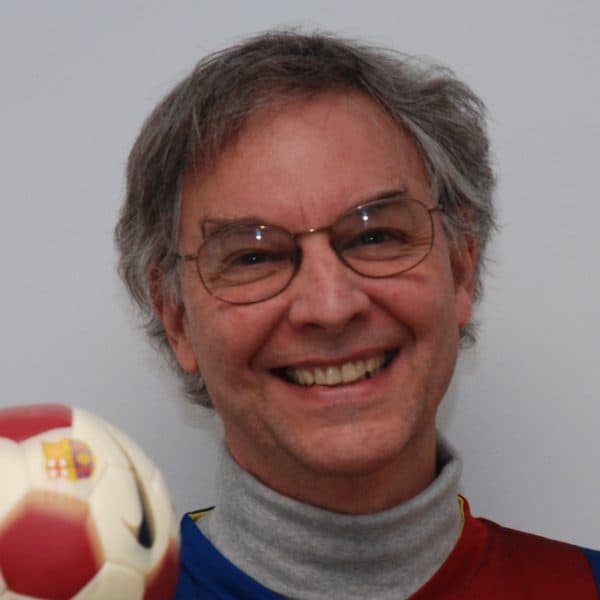 Bill Littlefield Host, Only A Game
Bill Littlefield was the host of Only A Game from 1993 until 2018.