This article is more than 13 years old.
Sunday's game may feature great catches, unfortunate fumbles, and bad calls. In fact, it almost certainly will.
But it will not include a kicker attempting to throw a forward pass during the course of a broken field goal attempt. Garo Yepremian already did that, and his failure was so spectacularly comic that even 33 super bowls later, no kicker will try impersonating a quarterback. They all know the tape of that embarrassment would run forever.
Super Bowls never lack for entertainers, and XL will be no exception. The Rolling Stones will provide the music. Even if Keith Richards breaks a guitar string, the Stones can be pretty certain they won't end up enduring the greatest fall from happy stardom ever crafted by Super Bowl celebrities. That dubious distinction belongs to Michael Jackson and O.J. Simpson. The latter starred in the pre-game coin toss at the 1993 Super Bowl, during the halftime of which Mr. Jackson went strutting around the field with 3500 children, singing about peace and love, with his hand between his legs.
See, that spectacle related to football because...ah, never mind. The Super Bowl long ago ceased being about football except for the players, the coaches, and the not insignificant number of people betting on the outcome...or on which team will first incur an offsides penalty, or which player will first take off his mouthguard and tuck it into the facemask in his helmet. For the country as a whole, the Super Bowl is a celebration of ballyhoo and excess for its own noisy sake that must transcend even the most exciting football game.
Nor are the players immune to this syndrome. They bring video cameras on to the field at the super bowl to document their presence at the center of perhaps the closest thing this nation has to a defining cultural event. They film themselves and their teammates and the crowd getting ready to put on the big show. What big show can live up to that preamble?
And one day each of those players can tell his grandchildren, "Kids, I was on the same bill as the Rolling Stones."
"Granddad!" The kids will shriek, "you were a rock star?"
"Naw," the battered story-teller will explain. "I played football."
Feverish treble voices will pipe, "Did you win the game?"
And, puzzled at the question, Granddad will shrug. "Ah, I don't remember."
This program aired on February 2, 2006. The audio for this program is not available.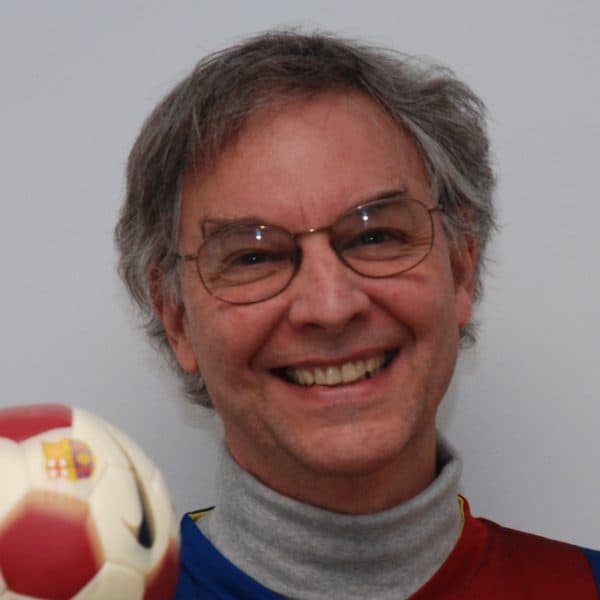 Bill Littlefield Host, Only A Game
Bill Littlefield was the host of Only A Game from 1993 until 2018.