This article is more than 13 years old.
What can be said of NFL women in general?
According to Shannon O'Toole, who surveyed lots of the women married to or otherwise involved with players and coaches, a good deal. She found that most of the women had learned to deal with, if not necessarily embrace, the insecurity built into their husbands' work. The wives of the players acknowledged that they were less successful at getting used to the strong probability that their husbands would be seriously injured. She found less dismay with groupies than the reader might have expected. Most of the women responding to O'Toole's questions claimed they felt secure in their own marriages, though they felt the groupies might well be imperiling the marriages of other NFL couples.
O'Toole herself is married to John Morton, an NFL veteran now working for the New Orleans Saints as an assistant coach. Her advantage, obviously, is that she knows lots of the women she surveyed. People who know the woman asking for their opinions are probably more likely to provide those opinions than people who don't. On the other hand, O'Toole no doubt came to the project with lots of opinions of her own, and who knows to what extent that influenced her choice of questions?
There's nothing exceptionally surprising in Wedded To The Game, except perhaps the contention that most of the women responding to Ms. O'Toole's questions felt that making it to the Super Bowl made all the uncertainty, damage, and insecurity seem as nothing. I'd have thought that people as close to the core of the NFL experience as many of these women must be would have come to regard the Super Bowl as a wonder so thoroughly ballyhooed that the experience itself could never live up to its billing.
This program aired on February 2, 2006. The audio for this program is not available.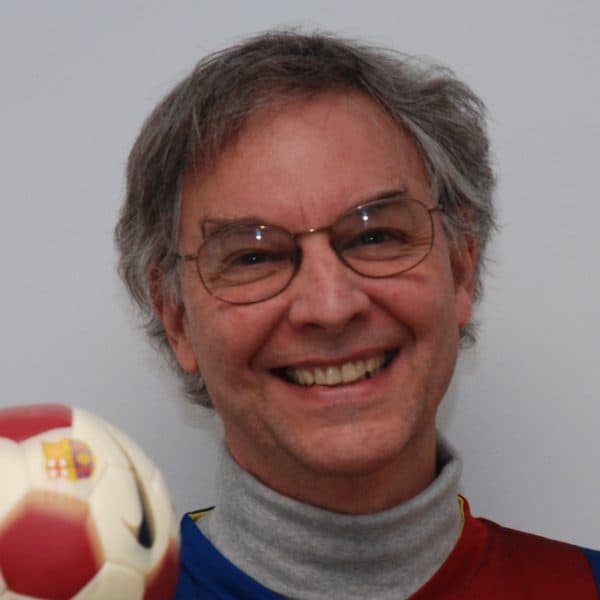 Bill Littlefield Host, Only A Game
Bill Littlefield was the host of Only A Game from 1993 until 2018.