An Olympic Learning Experience
This article is more than 14 years old.
If there's one thing we should learn from the Olympics...
Okay. Let's stop right there. The Olympics shouldn't be required to teach us anything. The events are games, and some of them are kind of silly, as demonstrated by the fact that one maneuver in ice dancing is called a twizzle. Anyway, the playing fields of Eaton notwithstanding, the point of the games is not teaching us something. It is entertaining us.
And nobody can say these games haven't been entertaining, because on Monday night there appeared to be a possibility that instead of dancing on the ice, Barbara Fusar-Poli might pull a baseball bat out of her sequined costume and bop her clumsy partner over the coconut with it, and the presence of that possibility was very entertaining, the quality of their twizzles notwithstanding.
But lots of people seem compelled to try to draw lessons from games, and how can the biggest games be the biggest games if they don't teach us the biggest lessons? So we have been told by the guardians of the seriosity of snowboarding, an intrinsically unserious activity, that the shameful example of Lindsey Jacobellis should teach us that when you're racing down a hill on a board in pursuit of a gold medal, you shouldn't goof around.
For those availing themselves of some other form of entertainment Friday night, Lindsey Jacobellis is the snow board cross competitor who said she was having so much fun at the end of her race that she couldn't resist a little hot-dogging. She lost her balance, and Swiss snowboarder Tanja Frieden zipped past Jacobellis to win the gold. Jacobellis got silver.
At least initially, Ms. Jacobellis herself was refreshingly disinclined to become an object lesson.
"I was caught up in the moment," she said after the race. "I was having fun and that's what snowboarding is. I wanted to share with the crowd my enthusiasm. I messed up. It happens."
Yup, it does. And the human animal is unpredictable as can be, so sometimes that animal messes up because the ice is slippery, and sometimes because on the spur of the moment the animal thinks, "Wouldn't it be fun to throw a move just before I cross the finish line?" and sometimes for other reasons beyond the reach of Freud and even Dr. Phil, let alone sports commentators. Messing up happens to kids who are just twenty, as Lindsey Jacobellis is, and to adults who've been around for a lot longer, and on every day that ends in "y."
If that had never occurred to you... hey, you've learned something.
This program aired on February 23, 2006. The audio for this program is not available.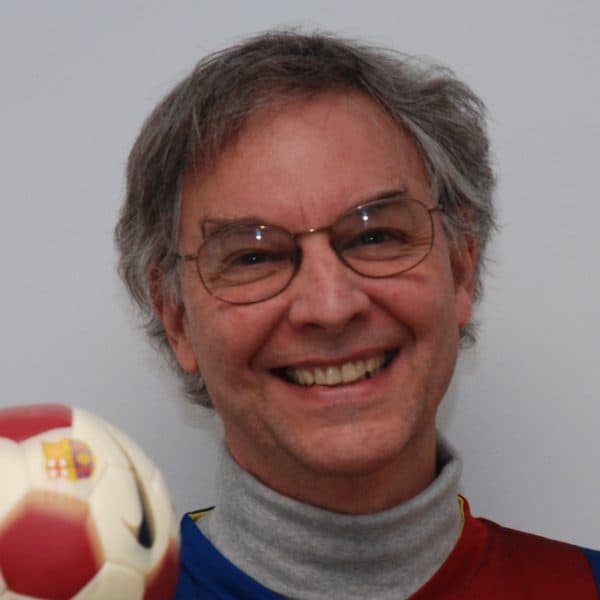 Bill Littlefield Host, Only A Game
Bill Littlefield was the host of Only A Game from 1993 until 2018.