The Glory of the Uncorrected Galley
This article is more than 13 years old.
It's a good thing that the authors of "The Baseball Uncyclopedia," Michael Kun and Howard Bloom, are both lawyers, just in case they and their publisher (Emmis Books) are sued by MacMillan, the publisher of "The Baseball Encyclopedia."
Actually, Kun and Bloom are probably safe. Their book is silly and full of trivia, whereas the Baseball Encyclopedia is deadly serious and full of trivia. Nobody at MacMillan is likely to get upset or feel threatened, let alone litigious.
There are other distinctions between the two works. "The Baseball Uncyclopedia" is a lightweight paperback that's fun to pick up and flip through for a few minutes. It's also easy to put down. "The Baseball Encyclopedia" is thick and heavy. Picking it up requires energy and will, and any baseball fan who begins flipping through it just after breakfast is likely to find that by the time he stops flipping through it, the sun has gone down.
But this is supposed to be a consideration of "The Baseball Uncyclopedia," which you will enjoy if you're intrigued by two men arguing over whether Cal Ripken, Jr. has been overrated, or where Ty Cobb stands on a list of the most evil men ever to have walked the planet.
As sometimes happens, the edition of this book that I read was actually an uncorrected galley. This may mean that the last person scheduled to check the book for mistakes hadn't done so when this edition was sent out to people like me. If that's the case, I hope the aforementioned last person caught the fact that Mr. Kun and Mr. Bloom think Honus Wagner was nicknamed "Big Poison," whereas it was actually Paul Waner. Honus Wagner was nicknamed "The Flying Dutchman," which is a better nickname than "Big Poison," albeit not by too much. I hope the person who turns an uncorrected galley into a book has also corrected the authors' misconception that Ray Bradbury wrote the short story "Harrison Bergeron," since the author of that story is Kurt Vonnegut.
Which is worse? Confusing Honus Wagner with Paul Waner or attributing a Kurt Vonnegut story to Ray Bradbury? Perhaps Michael Kun and Howard Bloom will address that matter in "The Baseball Uncyclopedia Revisited."
This program aired on February 23, 2006. The audio for this program is not available.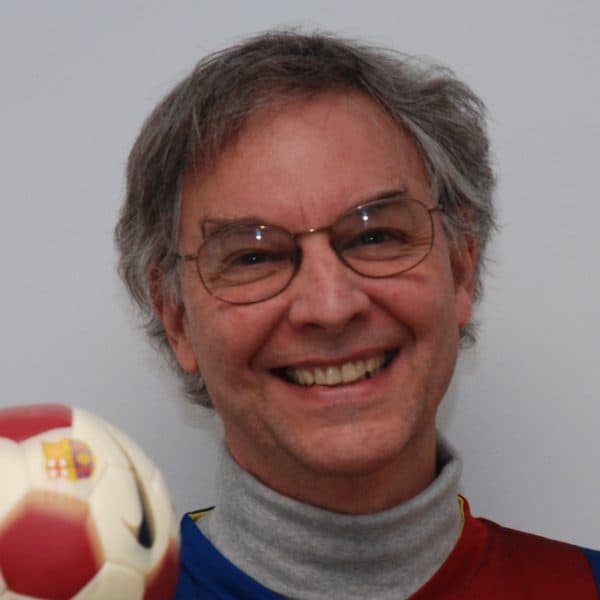 Bill Littlefield Host, Only A Game
Bill Littlefield was the host of Only A Game from 1993 until 2018.