Show rundown for 2/25/2006
25:02
Play
This article is more than 13 years old.
Olympics Round-Up
Bill updates the week's competition in Torino.
Olympic Marketing with Paul Swangard
Listen
In this Winter Olympic Games athletes expected to shine on the slopes and on the ice have not met those expectations. Bill speaks with Paul Swangard, managing director of the Warsaw Sports Marketing Center at the University of Oregon to discuss NBC's poor showing in the ratings race and how athletes may be compromising athletic success to win gold in congeniality.
Kyle Denney
Listen
Major League spring training camps are currently bustling with veterans and greenhorns trying to land spots on big league rosters. Pitcher Kyle Denney, who reported last week to the Washington Nationals camp in Viera, Florida, is among the rookies. His young baseball career has been marked by circumstances freakish and sometimes dangerous to boot. Only A Game's Greg Echlin caught up with Kyle Denney during the off-season.
"The Baseball Uncyclopedia"
Listen
It's a baseball encyclopedia unlike any other and that's probably why it's called "The Baseball Uncyclopedia." It's irreverent, funny and the authors are quite often not on the same page...literally.
Letters
Listen
Bill reads a few letters from the Only A Game mailbag.
Olympics and More with Charlie Pierce
Listen
Bill and Only A Game analyst Charlie Pierce discuss: changing alliances at the Games, dealing for a better Knicks, and fighting with bears.
Blind Wrestlers
Listen
There is a New York City high school with a decades-old reputation for developing talented wrestlers who also happen to be blind. Only A Game's Jon Kalish met up with the grapplers of the New York Institute for Special Education in the Bronx.
This program aired on February 25, 2006.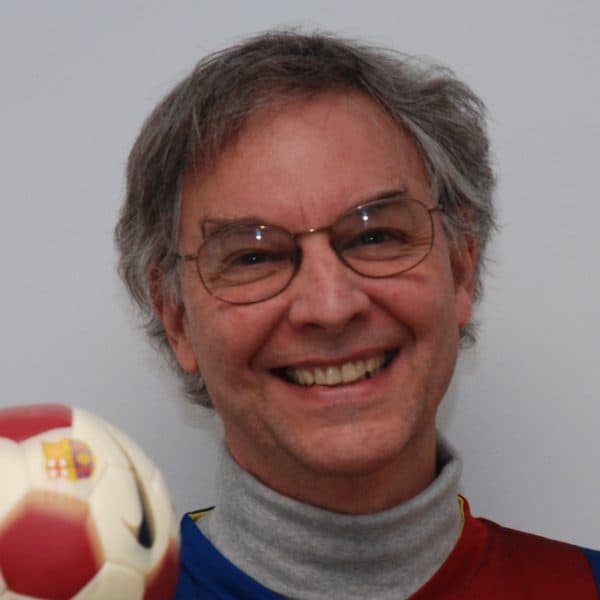 Bill Littlefield Host, Only A Game
Bill Littlefield was the host of Only A Game from 1993 until 2018.