The Big Winner of the Classic
This article is more than 13 years old.
A recent article on Major League Baseball's official website begins "The big winner of the World Baseball Classic was the game of baseball."
This is silly contention.
The big winner of the World Baseball Classic was Japan. They beat Cuba in the final, 10-6. No matter which North American team wins the customary best of seven series between two Major League Baseball teams in the fall, that Japanese team can claim they are baseball's 2006 World Champion. This tournament was not the Olympics. Lots of the rosters were stocked with men who make millions of dollars each summer playing baseball in the United States. Though the winners of the tournament featured only two Major Leaguers, the Japanese beat the best teams that the best baseball-playing nations could assemble.
By the accepted standards of contemporary sports in this country, all the other teams participating in the World Baseball Classic were losers, although some still had reason to celebrate. The teams from Cuba, The Dominican Republic, Puerto Rico, Venezuela, Mexico, and South Korea are among the sides that excited and delighted their fans, thereby demonstrating that baseball can still be fun. In this summer of Where Do You Stand On Bonds? it will be interesting to see what U.S. fans make of that curious notion.
There were charges that the World Baseball Classic was rigged to favor the U.S., meaning that the U.S. provided most of the umpires, had an allegedly easy early schedule, and got to institute a rule limiting pitch counts to protect the arms of Major Leaguers still rounding into shape. If so, the rigging was apparently done by amateurs. Pros would have slipped in rule by which each run scored by the U.S. team counted twice while the delegates from the other nations were at lunch.
Nobody's quite sure when or where the next World Baseball Classic will occur, or even if it will. Since the inaugural event failed to demonstrate that the U.S. is the greatest nation on the planet at playing baseball, those of us who'd like to see the tournament become a regular fixture on the sports calendar will have to hope that somehow the Classic, like soccer's World Cup, can survive and even thrive on exciting competition, even without dependably glorifying the country that exported the featured game to the world.
This program aired on March 23, 2006. The audio for this program is not available.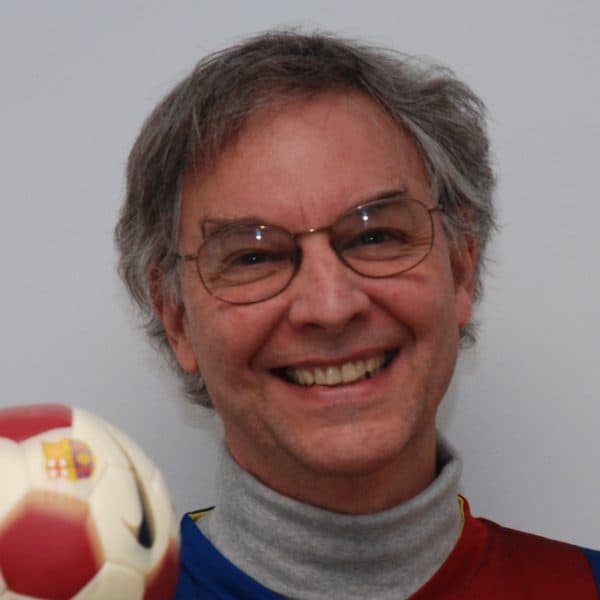 Bill Littlefield Host, Only A Game
Bill Littlefield was the host of Only A Game from 1993 until 2018.