This article is more than 13 years old.
Ty Cobb sat in the corner, his smile a crooked line,
And said, "I scuffed the ball, my friend. I worked to steal a sign...
And file my spikes? Of course I did. I'd file 'em these days, too.
You want to win like I did, pal, you do what you can do."
Old Walter Johnson shook his head. He wouldn't go along
With cheating, or with blurring that thin line 'tween right and wrong.
"The game deserves respect," he said, "from all of us who play.
Without the rules, it's chaos." "That's an easy thing to say,"
Roared Cobb, "when you can throw the ball past any human hitter."
(Gee, there he was, a hundred twenty, still Ty Cobb was bitter.)
But Walter wouldn't argue, though he wondered, as he sat
Among the ghosts of baseball's past what Cobb was getting at.
"The players now are different, friend, and it's a different game,"
So said Lou Gehrig, quietly. "All right, but all the same,
The cheating's cheating," Johnson said, "and law is law as well."
And Casey Stengal cocked his head and muttered, "Hard to tell...
When fired, which means I had to leave, there wasn't any doubt...
But if my guys had juiced I might be still employed, not out
Of baseball, which, without me, what's-his-name who hits so good,
Is certainly a man who, sure as bats are made of wood,
Could be, when summer beats a team to dust, it's hot, he's tired...
And if the steroids help, I'd rather them than being fired."
And Mickey Mantle, sleeping, stirred. A faint smile crossed his face.
He mumbled in his slumber, "Yeah, I'll go along with Case."
The laughs that followed faded out when Babe Ruth wandered in,
And sat among the other legends, grinning Babe Ruth's grin.
"Say, Jidge," said Cy Young quietly, if steroids had been there..."
And Ruth held up his hand and said, "There's no one left to care.
But I can tell you, boys, and then I've nothing else to else to add.
On Op'ning Day we're talking drugs, not baseball, and that's sad.
This program aired on March 30, 2006. The audio for this program is not available.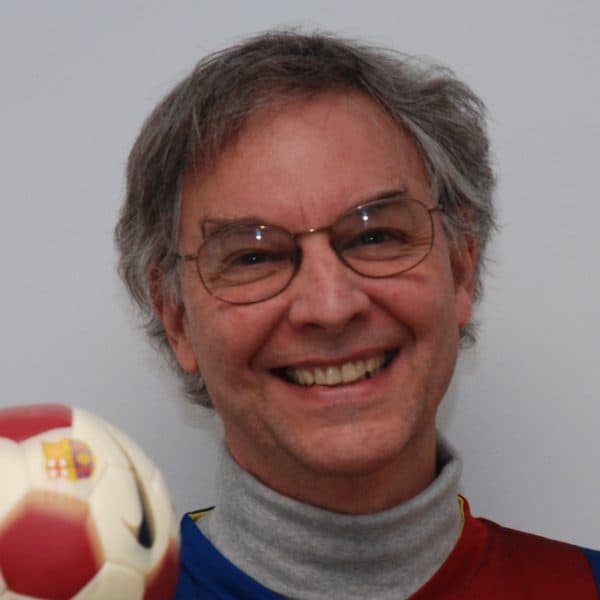 Bill Littlefield Host, Only A Game
Bill Littlefield was the host of Only A Game from 1993 until 2018.