This article is more than 14 years old.
Locally, the reaction to Bruce Arena's announcement Tuesday of the team he'll take to Germany to compete for soccer's World Cup this summer was, no doubt, relief. New England Revolution coach Steve Nicol lost only midfielder Clint Dempsey to the national team.
Taylor Twellmen, whom many thought Arena would pick, acknowledged last week that he certainly hoped he'd be chosen, but maintained that he'd be content either way:
"You know, a lot rides on this selection. From the standpoint of people judge you as a player if you're on that roster or not. But for me, it's a win-win. I go to Germany or I'm here, playing for a great club and a great coach."
That was press-conference speak in at least two respects: no player on the bubble regards failing to make the national team as a win, and Twellman's New England club has won only one of its first four games, in part because the talented striker did not score his first goal until Sunday.
Taylor Twellman was named an alternate for the World Cup squad, so he could still go to Germany if one of the forwards tapped by Arena is not at full strength by mid-May.
The squad as presently constituted mixes World Cup veterans Claudio Reyna, Kasey Keller, Eddie Pope, and Brian McBride with newcomers Bobby Convey and Brian Ching, but in one respect the whole U.S. team is facing a new experience. Ranked number 32 in the world when Major League Soccer began a decade ago, this U.S. squad is ranked fourth. The team's performance against Germany in the quarter final of the 2002 World Cup created expectations greater than those any U.S. team has born. But with the burden of expectation comes the potential for reward, or so says Major League Soccer Commissioner Don Garber, who maintains that a great result in Germany would lift the profile of the Major League Soccer teams for which half Arena's players perform.
Coach Bruce Arena said on Tuesday that he feels the team he's assembled is better than the 2002 squad, and Landon Donovan, perhaps the most well-known active U.S. player, said of this team "talentwise, we are deeper, one through 23."
Among soccer fans, the debating of that proposition has begun. On June 12th, when the U.S. faces the Czech Republic, ranked number 2 in the world, we'll begin to see whether Arena and Donovan are right...and, if they are, whether better than ever is good enough.
This program aired on May 4, 2006. The audio for this program is not available.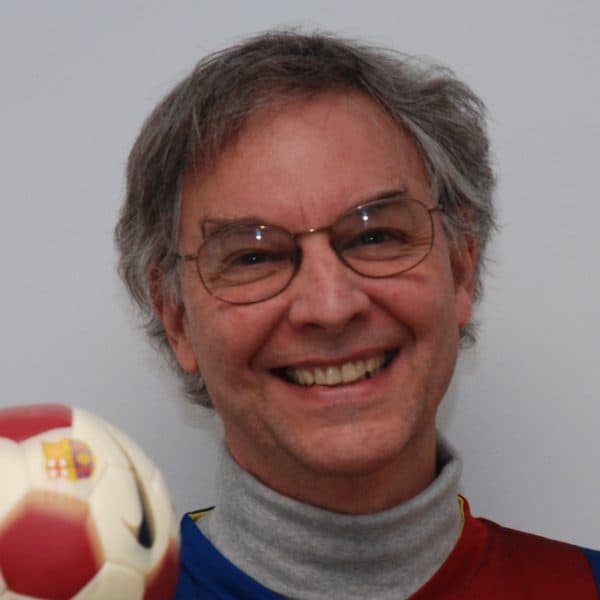 Bill Littlefield Host, Only A Game
Bill Littlefield was the host of Only A Game from 1993 until 2018.