Show rundown for 5/6/2006
25:02
Play
This article is more than 14 years old.
Derby Day with Jennie Rees
Even with the advice each year of the Louisville Courier-Journal's Jennie Rees, Only A Game has never had much luck predicting the outcome of the Kentucky Derby. Bill turns to Rees once again for her customary, absolute lock.
Old Friends
Listen
It's a good bet that not too many of those who own, train, ride and wager on today's Kentucky Derby entries are thinking about where those horses may end up years from now. Kathleen Adams of member station KUKY recently visited one possible destination for time-worn thoroughbreds.
Playoff Update
Listen
Bill updates the standings in the NHL and NBA playoffs.
Outstanding Oilers
Listen
Amazingly, seeds five through eight in the NHL's Western Conference rudely sent seeds one through four home in the postseason's first round. The biggest upset came at the expense of the Detroit Red Wings, who lost to the eight seed Edmonton Oilers. Bill speaks with Joanne Ireland, who covers the Oilers for the Edmonton Journal.
Tatyana McFadden
Listen
A recent injunction created the opportunity for a High School wheelchair athlete in Maryland to compete alongside the able-bodied. Only A Game's Sarah Richards attended Tatyana McFadden's first track meet after the court action.
The Brocket?
Listen
This week, the Houston Astros began negotiations with Roger Clemens' agents for the right to reemploy the seven-time Cy Young winner for the balance of the 2006 season. Clemens is also being wooed by the Rangers, Yankees, Red Sox and the Brockton Rox of the Independent Can-Am league. Bill talks with Rox President Jim Lucas about his offer for "the Rocket".
Kentucky Derby and More with Charlie Pierce
Listen
Bill and Only A Game analyst Charlie Pierce discuss: Charlie's pick for a Derby winner, Shaq Diesel runs out of gas, and "the Governator" learns to count to two.
Tonya and Nancy: the Opera
Listen
Normally, the Master's thesis project of a Tufts University student doesn't get a lot of press. But, when Abigail Al-Doory chose the intertwined misadventures of Nancy Kerrigan and Tonya Harding, she attracted the attention of lovers of the absurd from coast-to-coast. Bill was on hand earlier this week for the final dress rehearsal of Tonya and Nancy: the Opera.
This program aired on May 6, 2006.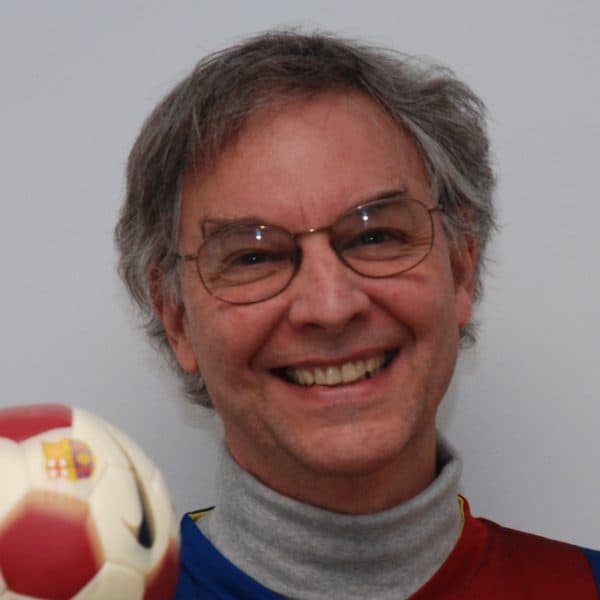 Bill Littlefield Host, Only A Game
Bill Littlefield was the host of Only A Game from 1993 until 2018.