This article is more than 14 years old.
It seems to me it might be nuts for anyone to get
A million dollars just for coaching basketball, and yet,
A lot of guys have gotten more for coaching lots of things,
And leading teams that haven't led the league in winning rings.
(You cannot hire a football coach at any football school
For less than millions, and you'd have to be an utter fool
To fail to understand a worthy coach is what you need
To hide the fact that some guys they recruit can barely read).
But I digress. Pat Summitt is the newest millionaire
Among the coaching ranks, and it's a fact that we should care,
For Summitt has been coaching now for thirty two long years,
And when she started, she was bouncing checks, and while her peers
Among the men then coaching men had scholarships to give,
Pat Summitt called her parents for the dough on which to live.
But now she's won nine hundred games, her Vols are on the map,
And if Pat Summitt's landed now in fortune's very lap
Of luxury, it is perhaps a part of the acclaim
That's come at last and lately to adorn the women's game.
In that regard, more power (and more money) to the she
With sixteen final fours, who has built up at Tennessee
A program known for winning, yes, six times they've won it all.
Why shouldn't she receive a million bucks for coaching ball?
She's made the name of Tennessee synonymous with winning...
Where otherwise it would be Davy Crockett's first beginning
And little more. All right, I'm kidding, still Pat Summitt's made
A household name of Tennessee, and now she's being paid
Accordingly, and if you think that's silly anyway
Consider that at Tennessee, where in the fall they play
A game called football, Phillip Fullmer — not a name you've heard?
I'm not surprised, I must admit, to me it seems absurd...
For Fullmer is the football coach. I'm sure he's good at that...
But good enough for him to make a million more than Pat?
Because he gets a tad more than two million every season,
Which, in this whacky world of sports, might lead someone to reason
That Summitt, at the summit of a world that she has made
At just a million bucks a year is vastly underpaid.
This program aired on May 25, 2006. The audio for this program is not available.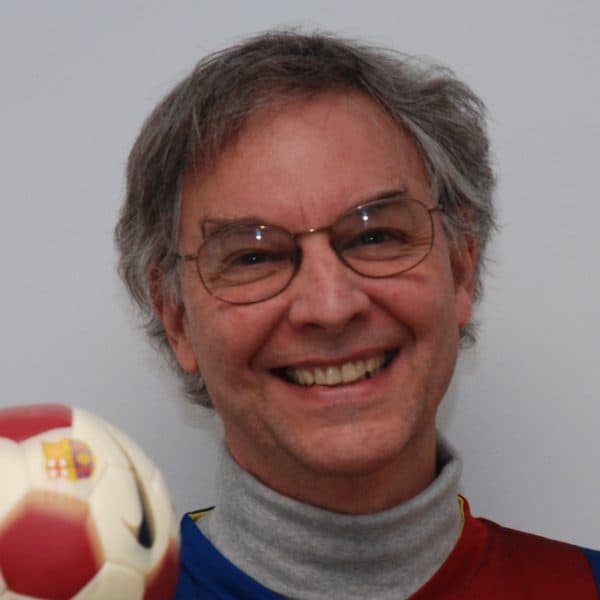 Bill Littlefield Host, Only A Game
Bill Littlefield was the host of Only A Game from 1993 until 2018.