This article is more than 13 years old.
In their pre-seasons, Major League Baseball, NFL, and NBA teams face lots of the same clubs they will play when the games count.
But soccer sides preparing for the World Cup often meet teams that have failed to qualify for the tournament. Bruce Arena's U.S. team has prepared for their June 12th world cup opener against the highly-rated Czech Republic by playing Morocco, Venezuela, and Latvia. None of those teams will be in Germany, though Morocco, having shut out the U.S. one-nil, might think they ought to be.
Happily, the U.S. did beat Venezuela and Latvia, the former by two goals last week, the latter by one-nil on Sunday, which meant veteran goalie Kasey Keller could dismiss the loss to Morocco as "a wake-up call."
Nobody can be sure what the two, one, and oh record compiled over just six days has demonstrated, except that we know Arena's men can play a lot of soccer without much rest, and that even with a big lump on his skull, Brian McBride, who was head-butted in the 18th minute of the match against Latvia, can score a goal.
With just over a week until the World Cup begins, the news from the teams in the same group as the U.S. offers reason for concern. Ghana, figured to be the weakest of the three opponents, beat Jamaica, 4-1 on Monday, so they may not be content simply to celebrate appearing in Germany. Back on April 11th in another friendly, the U.S. could manage only a tie against Jamaica.
The Czech Republic beat Costa Rica, 1-0, on Tuesday. More important than the score is who scored. It was Jan Koller, who has returned from a knee injury. Tomas Rosicky, previously injured, will apparently also be fit for the match with the U.S. He's the midfielder who recently signed with Champion's Cup runner-up Arsenal for eight million pounds, which would suggest that he's an asset, no?
And then there's Italy. Fans of the U.S. team must hope the Italian coach and players won't charge through their games as though possessed, determined to distract the world from the charges of match-fixing and various other scandals currently consuming the league where many of them work.
I offer these fretful notes as a service to people new to the experience of World Cup fandom. Fans who have followed teams from Italy, England, Spain, and lots of other soccer-obsessed nations know that as the World Cup begins, on their best days they will feel anxious. On their worst days, they will know they are doomed. As far as I can tell, only the joyful fans of the Brazilian team have always escaped this syndrome...which is perhaps part of why Brazil so often wins.
This program aired on June 1, 2006. The audio for this program is not available.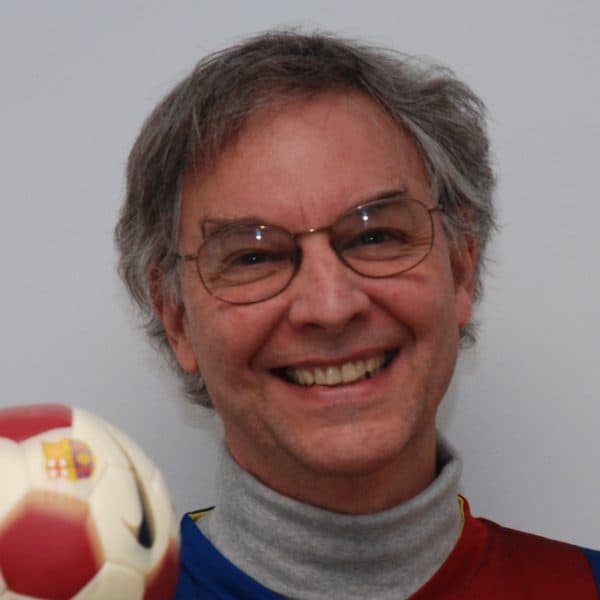 Bill Littlefield Host, Only A Game
Bill Littlefield was the host of Only A Game from 1993 until 2018.