The Thinking Fan's Guide to the World Cup
This article is more than 13 years old.
There are various ways to prepare for the World Cup. One can study the strategies favored by various teams, speculate on which previously injured players will be able to return at full strength, or paint one's face and howl.
Then there's reading The Thinking Fan's Guide to the World Cup. This collection of thirty two essays, one about each of the countries represented in the tournament in Germany, is spectacularly quirky. The essay about the Swedish team begins with an assertion by Fyodor Dostoyevsky that "the degree of civilization in a society can by judged by entering its prisons." How can anybody who encounters that opening not feel compelled to read on? What connection can there be between the prison system in Sweden and the performance of the country's soccer team in the World Cup?
Elsewhere among the essays there are more predictable (albeit no less delightful) moments. In the chapter about Italy, Tim Parks describes a particular afternoon in Pescara, where he is eavesdropping on some fans as they get ready to watch a game involving the Italian team. "Much is at stake," he says. "Men sit in the Medusa, studying the Gazetta, petrified."
Joy may or may not come. Terror is a certainty.
Many of the essays in The Thinking Fan's Guide to the World Cup are as much about politics, economics, sociology, and national style as they are about soccer. Some of them are stunning. Not one of them is dull. Assuming you are not determined to think exclusively about tactics, bad calls, and security as the festival of soccer plays out in Germany between now and early July, and assuming you will read at least one book having to do with the most popular sports event in the world, The Thinking Fan's Guide should be at the top of your list.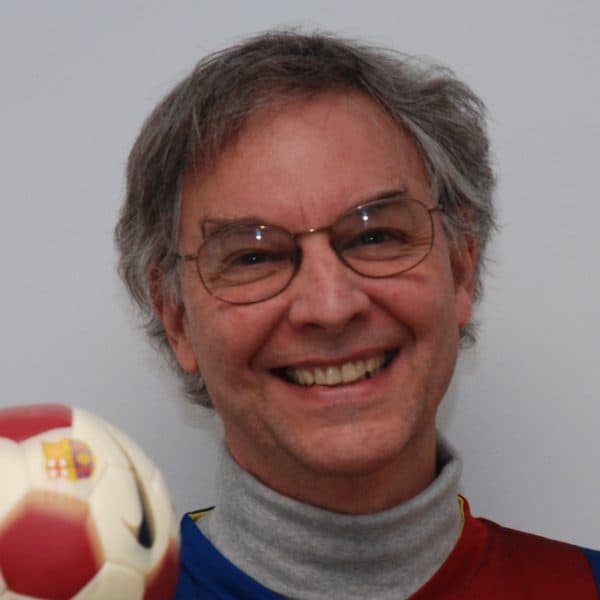 Bill Littlefield Host, Only A Game
Bill Littlefield was the host of Only A Game from 1993 until 2018.