This article is more than 13 years old.
The Germans are relentless and the Portuguese can slide
The play across the field with fluid motion, like a glide
Across a shining dance floor. Argentina strikes with flair;
And Italy's dramatic when the contact isn't there.
But what care I for all these teams when I behold the thrill
Of watching soccer as it's played by players from Brazil? Australia thumped Japan to earn perhaps their only points,
And Sweden, highly rated, aches in spirit and in joints...
For they could not prevail against the tiny island nation...
ah, Trinadad — Tobago, for a moment a sensation.
But these are merely subplots, mere distractions, if you will,
For that which has united us: the worship of Brazil. The U.S. fumbled blindly through the Czech Republic game,
And now their fans, consumed with loathing, don't know whom to blame...
Some say the coach and others lack of energy or plan,
Still others look ahead and say if anybody can
Beat Italy, the U.S. team perhaps will be the one,
If they remember how to shoot and tackle, pass, and run.
But all the talk of next games, every promise that they'll thrill
Must take, I fear, a backseat to the glories of Brazil. The Netherlands are sturdy, England's likely to endure,
And Mexico has started well and should go through for sure...
The French may yet recover from their draw against the Swiss,
Croatia likely wins their next two games, but should they miss
The second round, they'll still have had the everlasting thrill
Of sharing the same soccer pitch with players from Brazil. Am I too much enamored of the yellow-shirted team
That plays as if it had transformed the game into a dream
Of grace, imagination, and a rare, contagious glee?
If so, I won't apologize, because it seems to me
That worthy is the side that has prevailed and prob'ly will
Again and then again. How can one root against Brazil?
This program aired on June 15, 2006. The audio for this program is not available.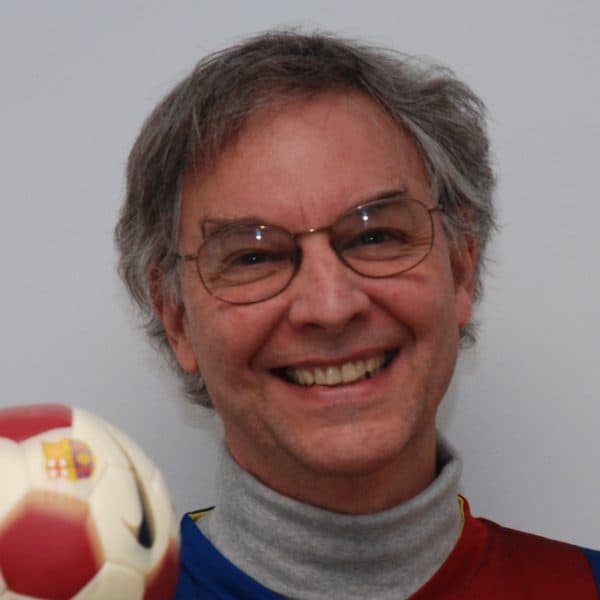 Bill Littlefield Host, Only A Game
Bill Littlefield was the host of Only A Game from 1993 until 2018.