Show rundown for 6/17/2006
49:01
Play
This article is more than 13 years old.
World Cup Roundup
Brazil may not be the team to watch in this World Cup, after all. Their South American neighbors Ecuador and Argentina have been two of the first teams to qualify for the next round. Bill speaks with Sports Illustrated's Grant Wahl on what's to come in Germany.
Migrant Soccer in Michigan
Listen
Adults and Children. Mexicans and Americans. The world's most popular sport certainly isn't the obvious choice for fans in northern Michigan, but because of a Traverse City soccer league, Futbol has made its mark.
Exhibition Game
Listen
As Dallas and Miami are battling for the NBA championship, the players who have been knocked out must keep themselves busy. Grant Hill of the Orlando Magic doesn't just have any old hobby. Ron Schachter reports on Hill's art collection from Durham, North Carolina.
Full Swing
Listen
Ira Berkow, in his newest book "Full Swing: Hits, Runs, and Errors in a Writer's Life" recounts the anecdotal ins and outs of his sportswriting career and his struggle to be a great writer.
Charlie Pierce
Listen
Bill and Only A Game analyst Charlie Pierce discuss: Crouchaldinho does it again, Oilers are surviving the slippery slope, and a snow day in Minnesota?
Letters
Listen
Bill receives some correspondance from the OAG mailbag.
E,E,E for England
Listen
The English may be the most invested and intense soccer fans in the world. Bill Littlefield is certainly the most investigative and interested soccer fan in the studios of WBUR. It's fitting then, that Bill has the report on these fans...from an Irish pub.
This program aired on June 17, 2006.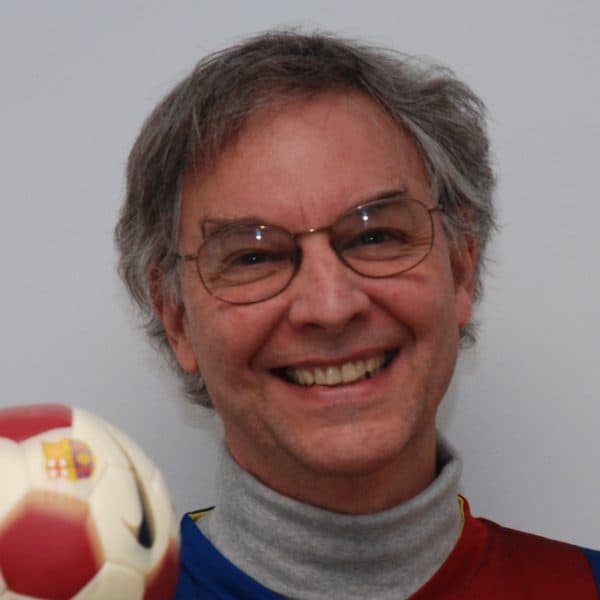 Bill Littlefield Host, Only A Game
Bill Littlefield was the host of Only A Game from 1993 until 2018.