Show rundown for 6/24/2006
49:01
Play
This article is more than 13 years old.
And Then There Were 16...
The World Cup's first round is finally over, and the results are in! 16 teams have gone through, and 16 are going home. Sports Illustrated's Grant Wahl joins us on the line to discuss the surprises and sure things of the tournament.
NBA D-Day
Listen
In the upcoming NBA draft there will be 60 players chosen out of college or high school. Those who are not will undoubtedly begin a long and winding road to the NBA. "Only A Game's" Gabe O'Connor reports on what the draft means for today's athletes.
Talkin' Baseball
Listen
These days, Major League Baseball games have been played in front of a colorful backdrop of pleasant surprises and unpleasant scandals. Tim Kurkjian joins us on the line to talk some baseball.
Goodnight Moon!
Listen
For the last century, locals of friendly Fairbanks, Alaska have celebrated the official start of summer with midnight baseball. No, not the poker game. A real, live, baseball game! Northern lights and all, Libby Casey of KUAC reports from Fairbanks.
Only A Game? No Way!
Listen
As the World Cup rolls on into the second round, each of the 16 teams gives the common fan something different to root for. Beyond the obvious Brazilians, Bill Littlefield gives the common fan a few teams to root for in Ghana and England.
Charlie Pierce
Listen
Bill and Only A Game analyst Charlie Pierce discuss: a fired coach, a hired coach, and a coach with a very big mouth!
Paper Tiger
Listen
For years, golfers have quested for the Q-school, the tournament that qualifies them for the PGA Tour. Not many have taken the journey Tom Coyne did, though. Tom takes us through his year-long relationship with golf.
This program aired on June 24, 2006.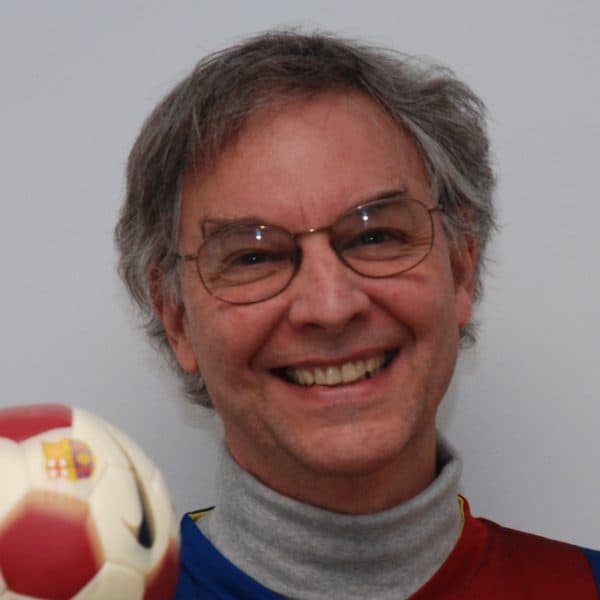 Bill Littlefield Host, Only A Game
Bill Littlefield was the host of Only A Game from 1993 until 2018.