This article is more than 13 years old.
For nineteen days there were three games, except when there were two.
Today I'm told that there are none. What is a fan to do?
I could go surfing through the channels, hoping I might find
A game that's somehow happening. It is, I think, unkind
To cut a man off cold when he's accustomed to the
sightOf soccer all day long and of the wrap-up ev'ry
night.Perhaps two teams who've not gone through will meet upon some pitch
Where no one needs to practice, and, if only I can
switchThe channels very rapidly I'll find the magic place
Where soccer is still happening. How else can I replace
The happy wave of game on game that's been my daily fare?
What is a lad to do when soccer's suddenly not
there?
I don't pretend it's all been great. There have been brutal games,
And calls beyond belief, although I won't go naming names,
Except to say that Italy must thank its lucky star
That they received the call that put them where they bloody are...
But I would watch an ugly game, with refs who couldn't see,
A game besmirched with fouls, I guess, a game that couldn't be
Much worse if it were played in mud or in a sea of sand
I'd settle for game that could be tedious or bland...
But now, to have no games at all? No matter where I look?
I am, I fear, a victim, lost, as if a subtle crook
Had crept into the world I know and stolen all the joy
That has sustained me nineteen days. How will I now employ
My time? That is a question that's occurred to me at work,
Which I may have neglected, sure, but I'd have been berserk
To overlook the feast of soccer running everyday...
Besides, it sort of is my work. You know, I need to pay
Attention to the games. It is a sports show that I host,
And I'd have been delinquent if some guy had hit the post
And I'd been sitting at my desk or talking on the phone.
But now, with no games on today, surrounded and alone,
My solace is this empty time will only last until
The Germans face the Argentines, as, happily, they will
On Friday...also Italy will play against Ukraine,
And then my life will bloom, as does the desert in the rain.
This program aired on June 29, 2006. The audio for this program is not available.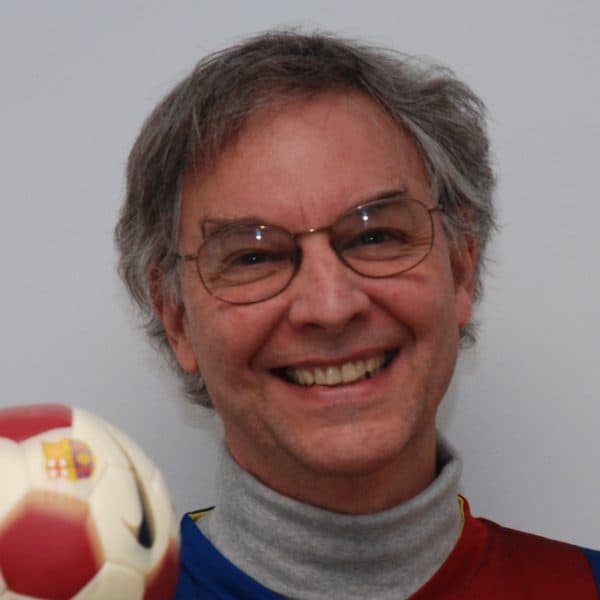 Bill Littlefield Host, Only A Game
Bill Littlefield was the host of Only A Game from 1993 until 2018.