The Rime of an Ancient Head-Butter
This article is more than 14 years old.
If I'm a crouching lineman, hunched on stitched-together knee,
And opposite my broken nose a guy as big as me
Snarls dark and grievous insults, calls my mother by a name
Impossible to mention here, am I, perchance, to blame
If I jump up and knock him down and step upon his head,
And otherwise abuse him 'til the pig is nearly dead?
Or if I am a batter, and I know the dangers when
The pitcher throws behind my head and then throws there again...
A guy whose fastball hums at 95 would doubtless crack
My vulnerable coconut. I might thereafter lack
My sight, my wits, my balance, and for certain, my career...
If I know this guy's trying to hit me, doesn't it appear
That charging toward him with a bat might be a thing that I
Might do if I were frightened that I, otherwise, might die?
Example three: I am a center underneath the net,
And fellows on the other team, each trying hard to get
Position for a rebound push and shove my weary bulk,
And when they're called for fouls, they throw their hands up or they sulk,
And when the ref's not looking, shove and kick my tender parts,
And denigrate my heritage, and finally this starts
To make me kind of wonder if the rules are of much use
When we are talking blatant fouls and terrible abuse,
So one day I just lose it, and I cock my elbow back,
And give some guy a shot that turns his brilliant world to black...
Is that a blatant outrage, pure and simple? Might there be
Extenuating circumstances leading to a plea
Of mayhem justifiable, bad judgment half-explained
Because the culprit was abused, insulted, clubbed and drained?
The latest episode to join the list I've conjured here
Concerns Zidane, who butted Materazzi, and it's clear
That had he kept his temper, he'd have still been in the game
When France was shooting penalties. It might have been the same
Result, had he been in, but might it also be the case
That with Zidane, the French prevail? So does Zidane lose face?
Or do we understand that, tired, insulted, pulled, and pushed,
Frustrated with the marking, almost terminally bushed,
When butting Materazzi poor Zidane quite simply did,
What anybody might have done then, having flipped his lid.
There is, perhaps, no answer to the riddles posed herein,
Except to say that in the hardest times, the great ones grin,
Nor do they fight. In this respect, the great ones are the same...
They channel the abuse to help them beat you at the game.
This program aired on July 13, 2006. The audio for this program is not available.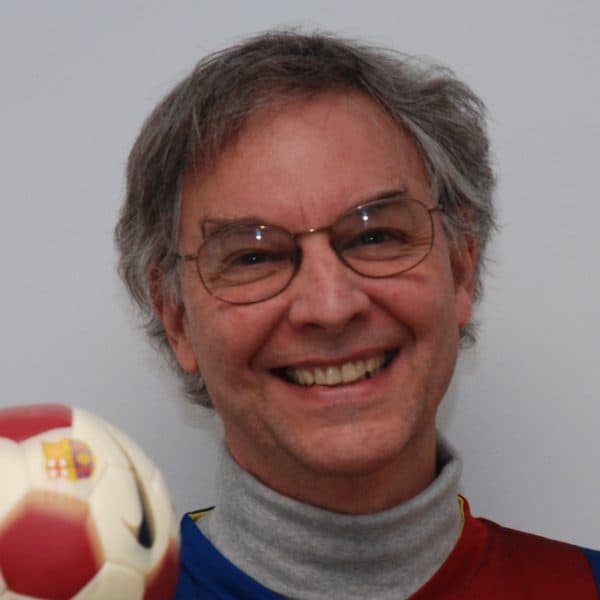 Bill Littlefield Host, Only A Game
Bill Littlefield was the host of Only A Game from 1993 until 2018.