Show rundown for 7/22/2006
25:02
Play
This article is more than 13 years old.
Half-Past A Past-Time
Barry Bonds is again the center of attention and, as usual, for all the wrong reasons. Besides investigations into perjury and tax evasion, Bill and ESPN analyst Tim Kurkjian have plenty of other baseball to talk about as the MLB trade deadline nears.
Wait til' Next Year for O'Neill?
Listen
This year's Hall of Fame induction ceremony will be a little different. Seventeen former Negro League stars were elected to the Hall along with relief pitcher Bruce Sutter. But why isn't presenter Buck O'Neill among them? Only A Game's Greg Echlin reports from Kansas City.
Getting Another Chance
Listen
Eleven thousand Americans suffer spinal cord injuries each year, and some are making the adjustment to impaired life by...surfing? Arizona Public Radio's Gillian Ferris Kohl has more from Huntington Beach, California.
West of Jesus
Listen
"West of Jesus", among other things, delves into neuroscience, mysticism, and faith. Author Steven Kotler joins us from NPR West to discuss the surfing odyssey which spawned his highly entertaining book.
Charlie Pierce
Listen
Bill and Only A Game analyst Charlie Pierce discuss: the ups and downs of not-so Yellow Floyd, another Snowman in the Hockey Front Office, and Steve "Sampson" Nash.
The Fun Ain't Over for Navratilova
Listen
Martina Navratilova, arguably the greatest women's tennis star of all time, has announced she will retire at the end of this season. Bill Littlefield reports on Navritalova's career, retirement, and her new book.
This program aired on July 22, 2006.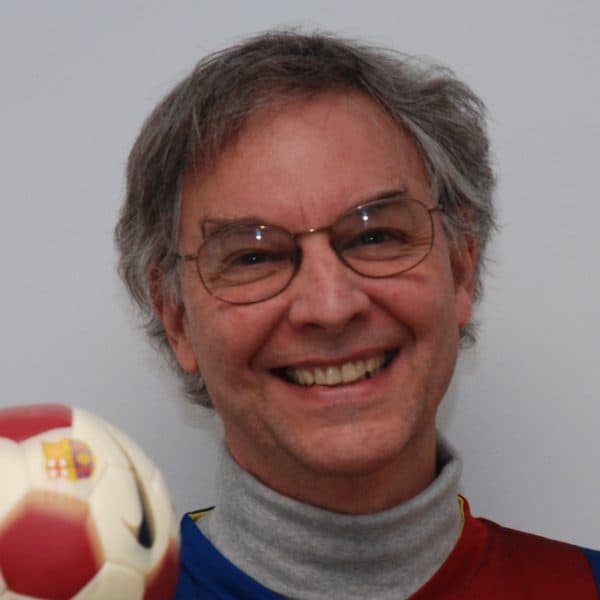 Bill Littlefield Host, Only A Game
Bill Littlefield was the host of Only A Game from 1993 until 2018.