Show rundown for 8/19/2006
25:02
Play
This article is more than 14 years old.
World Basketball Championships
USA's "Dream Team" image was seemingly shattered after dissapointing finishes at the 2002 World Championship and the 2004 Olympics. But with a new coach and younger, more motivated players, ESPN.com's Chris Sheridan thinks the US men can regain their glory.
Eyes on the Tigers
Listen
Just three years ago, they were the laughingstock of a division nicknamed "Comedy Central". This year, they are the best team in baseball. Your 2006 Detroit Tigers are finally commanding a little respect.as Bill Littlefield reports.
Baseball: A History of America's Favorite Game
Listen
Baseball purists may argue that a complete baseball history requires more than 250 pages of material. George Vecsey's latest book causes Bill Littlefield to disagree. "Baseball: A History of America's Favorite Game" not only accounts for the game's significant moments but includes them in an interconnected web of baseball history. Vecsey joins Bill from New York to talk "Baseball."
Tour de Farms
Listen
Only A Game's very own Karen Given has decided to drag her old bicycle out of the shed and give it a healthy dose of WD-40. The Tour de France may have been over, but the Tour de Farms was just getting under way. Karen has more from in and around the Boston area.
Charlie Pierce
Listen
Bill and Only A Game analyst Charlie Pierce discuss: Dandy Andy (not that one) defeats a Roger Dodger (yes, that one); Phonak is retro now!; Brady and Bonds, so happy together?
And Now...Your Jamaican Dogsledding Team!
Listen
First came the extraordinary story of the 1988 Olympic bobsledding team. Now, Jamaicans have taken snow-less snow sports even further. Judith Ritter has the report on the Jamaican Dogsledding team.
Remembering Susan Butcher
Listen
Bill Littlefield's comments on the late Susan Butcher, the first woman to win the Iditarod dogsled race.
This program aired on August 19, 2006.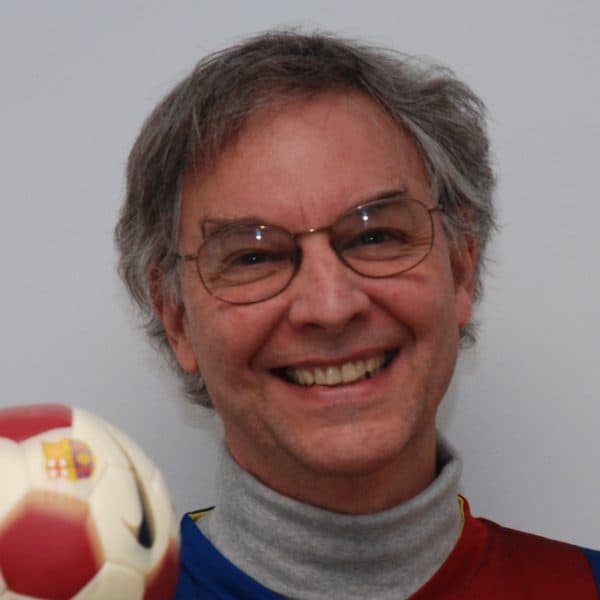 Bill Littlefield Host, Only A Game
Bill Littlefield was the host of Only A Game from 1993 until 2018.