Show rundown for 9/2/2006
49:01
Play
This article is more than 14 years old.
Predicting the NFL
Football season is almost here and Paul Attner of The Sporting News will answer all your questions, America. That is, if you're asking about football in China and Sun Devil Stadium.
Fake Teams, Real Competition
Listen
In office buildings and suburban basements across the US, we will witness the start of fantasy football season. Fantasy football which uses the real statistics to power fake teams, has put fans in a frenzy. Bill Littlefield reports on the game and its darker implications.
Johnny U: The Life and Times of Johnny Unitas
Listen
Tom Callahan's book "Johnny U" is not just quarterback Johnny Unitas' biography. It is the story of those who knew the Colts' star and those who were affected by him. Callahan joins us on the line.
The Brushback Report
Listen
"LeBron James buys Cleveland Cavaliers, trades self to Los Angeles Lakers." "NFL collapses after nation suddenly gets its priorities straight." No, don't panic. There's no more danger of the NFL collapsing than there is of the nation getting its priorities straight and LeBron isn't a Laker. These reports and lots of other equally unlikely fictional developments are the work of the imagination of Dave Saraiva, the creator of Brushback.com and, more recently, a book "The Brushback Report." Saraiva joins Bill Littlefield in the studio.
Fool's Rules Regatta
Listen
If you're expecting high-brow entertainment with Buffy, Mitzi, Reginald, and an pipe-smoking Commodore in a sailor's hat, maybe you should move along. However, if you want your boats to come with yoga balls and coolers, look no further.
Skatechurch
Listen
There are now over 11 million skateboarders in the US, up almost sixty percent since 1998. Though Madison Avenue has no doubt taken note of that jump in popularity, the group happiest over this development may be the folks who run your neighborhood church. Rachel McCarthy has the story.
Charlie Pierce
Listen
Bill and Only A Game analyst Charlie Pierce discuss: Aging Andre is still alive; USA fails to meet expectations again; High School Cinderella cheated!
Letters
Listen
Bill pulls a few letters from the OAG mailbag.
World Basketball Championship and More with Charlie Pierce
Listen
Bill Littlefield and "Only A Game" analyst Charlie Pierce discuss: The U.S. basketball team on a roll in Japan, Bryant Gumbel's advice to the new NFL commissioner, and the girl that could not lose.
Trapeze School
Listen
Embedded in the depths of a furniture store in the greater boston area is a school in which only the strong and the brave enroll. Ladies and Gentlemen, welcome to trapeze school! Bill Littlefield reports on his interactive acrobatic education.
Tree Climbing
Listen
Did you know that you can take a course in tree-climbing? We didn't.
This program aired on September 2, 2006.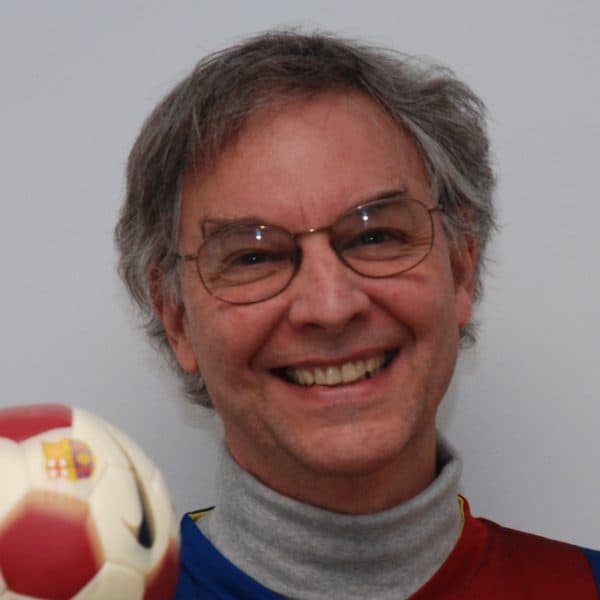 Bill Littlefield Host, Only A Game
Bill Littlefield was the host of Only A Game from 1993 until 2018.