Show rundown for 10/7/2006
25:02
Play
This article is more than 14 years old.
The NHL is Back
With another NHL season underway roll up your sleeves because the hard-hitting has begun. One year removed from a tough lockout recovery season the Carolina Hurricanes may be poised for another run at the cup. But the Mighty Ducks of Anaheim are looking like legitimate contenders. After a flurry of off-season moves, Helene Elliot, who covers the NHL for the Los Angeles Times, tells us if hockey's most loyal fans can carry the burden of another season.
Duke's Loyal Fans
Listen
It hasn't been the best year for the Duke University sports programs. Last season's #1 ranked men's basketball team was unceremoniously booted from the NCAA tournament in the round of 16. The football team can't win a game and can barely even score points. And, the biggest Duke story of the year, the lacrosse team sexual assault case, has embroiled the school in controversy. And yet, Blue Devils fans are willing to camp out all night just for the right to be entered in a season ticket lottery.
Pray for the Padres
Listen
The San Diego Padres find themselves on the brink of elimination at the talons of the St. Louis Cardinals. Bill speaks with Alan Drooz, who writes about the Padres, among other things, for the San Diego Union Tribune.
"Perfect Once Removed"
Listen
On October 7th, 1956, Don Larsen, pitching for the New York Yankees, accomplished something that nobody had done before and no one has done since.
T.O. and More with Charlie Pierce
Listen
Bill and Only A Game analyst Charlie Pierce discuss: T.O. takes on Philly, the Zambonis go on parade, and a very soggy record.
A Wee Nip for Old Scotland
Listen
What's the best way to raise money for a Scottish cultural center? According to one group of golfers, it's to have a wee nip on the New Hampshire links as the raindrops moisten the tams. Michelle Seaton attended this year's soggy edition of the Scottish golf classic.
This program aired on October 7, 2006.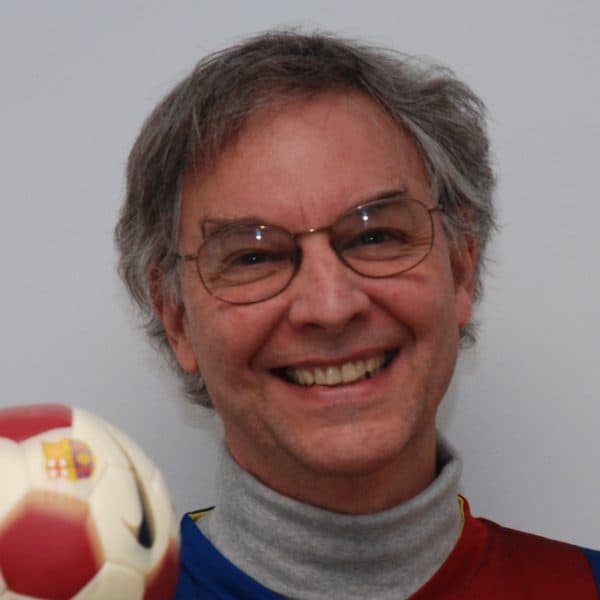 Bill Littlefield Host, Only A Game
Bill Littlefield was the host of Only A Game from 1993 until 2018.