This article is more than 14 years old.
Of Tom Brady, Charles Pierce writes "He declines to be defined by the limits of his profession."
The same can be said of Mr. Pierce, as least if you assume that Mr. Pierce's profession is sportswriter.
Certainly Moving the Chains is a book involving a sport, which is football. Its subject has been playing football at the game's highest level for half a decade now, and he has led his team to three championships.
But what most intrigued Charles Pierce about Tom Brady was the extent to which Brady has dealt with the ferocious demands and vast rewards of his profession. Admirable as Brady has been as one of the leaders of an exceptionally successful team, Pierce seems to find him ever more worthy of attention for the extent to which Brady has managed to keep his achievements in perspective. Brady is very wealthy now, and he associates with movie stars, presidents, and other celebrities, but the quarterback is too level-headed to forget who's protecting him. As Pierce writes, Brady understands that "on some cold December Sunday in Buffalo, Donald Trump wasn't going to be blocking on his blind side."
Football fans will certainly enjoy Moving the Chains. There is plenty of football in it. But there is also plenty of speculation about the extent to which talent, luck, hard work, and faith (religious and otherwise) combine to create a successful man. There is thoughtful examination of such mysteries as the National Football League's hypocritical distinction between drugs that deaden pain enough to allow a damaged player to compete (these drugs are okay) and drugs that enhance a player's performance (these drugs are not). There is thoughtful consideration of the circumstances of a man who would be triumphant and even heroic in the context of a game that chews its players up and, more often than not, spits them out broken, and frequently lost.
This program aired on October 27, 2006. The audio for this program is not available.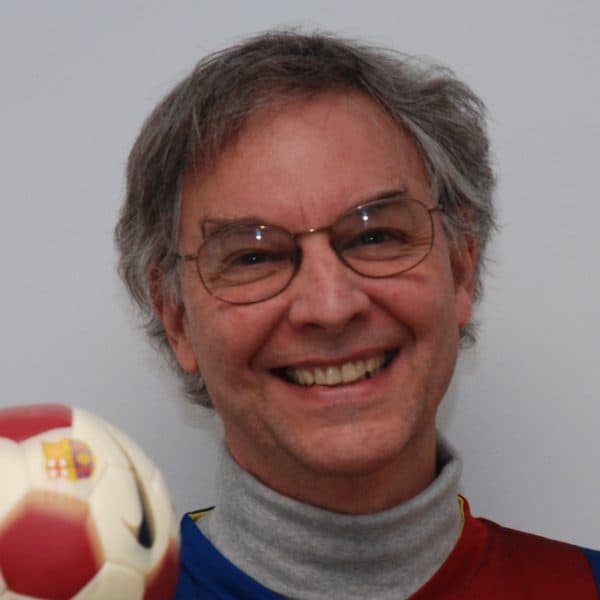 Bill Littlefield Host, Only A Game
Bill Littlefield was the host of Only A Game from 1993 until 2018.