Review: "A Night in November"
This article is more than 12 years old.
From the opening moments of "A Night In November," during which a dole clerk named Kenneth McAllister speculates on whether the IRA is trying to blow up his car, Marty Maguire, who plays McAllister and twenty five other parts, is brilliant.
The play is lyrical, funny, heart-breaking, and, as some of the reviews have suggested, potentially life-changing. It's also a startling demonstration of Marty Maguire's energy and versatility. Maguire is alone on stage for two hours with no props but a set of wooden steps. In this play, "costume change" means Maguire takes of his suit coat and pulls a t-shirt over his head. But Maguire's energy level and the energy of the play itself never flag.
There are sports hooks in "A Night in November." Otherwise what business would "Only A Game" have taking up its cause? So, yes, the "Night in November" to which the title of the play refers found soccer teams from Northern Ireland and Ireland playing against each other in Belfast in 1993. Beyond that, golf figures in the play. But you don't have to be a sports fan to enjoy this production. You need only be able to appreciate intelligent writing and wonderful acting.
I hope mention of "A Night in November" will help fill the two hundred seat theater in Davis Square from now until December 10th, when Marty Maguire's Somerville run will close.
This program aired on November 9, 2006. The audio for this program is not available.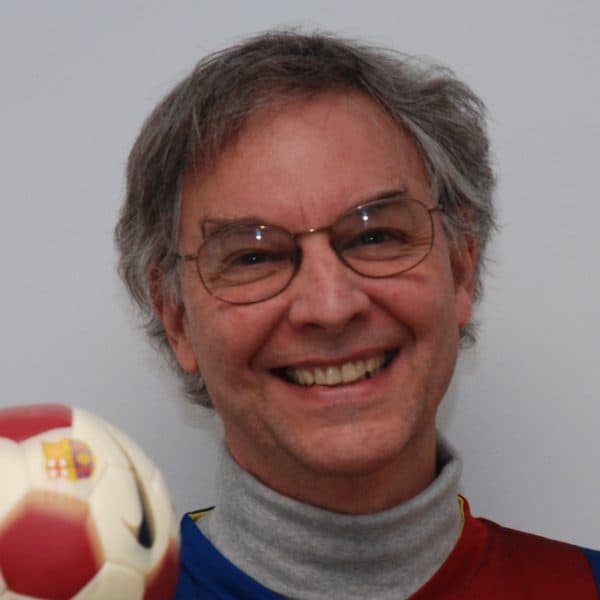 Bill Littlefield Host, Only A Game
Bill Littlefield was the host of Only A Game from 1993 until 2018.