Show rundown for 11/11/2006
25:02
Play
This article is more than 12 years old.
College Basketball with Pat Forde
With the start of the college basketball season right around the corner it looks like Florida, Kansas and North Carolina are a cut above the rest. But, schools like Southern Illinois and Wichita State could be the George Mason of this season and blow-up your tournament bracket when March Madness roles around. Pat Forde of ESPN.com joins Bill to make some bold predictions and preview the upcoming college basketball season.
The Bulls are Back
Listen
During the 1990's, the Michael Jordan/Scotty Pippen Bulls grabbed six NBA championships. Soon after, fans endured the Fred Hoiberg/Tim Floyd era, a six year skid in which the Bulls registered an abominable .261 winning percentage. But as Ron Schachter reports, the Bulls are building on two consecutive playoff appearances and a roster that matches a group of young gunners with one old pro.
College Football with Dan Wetzel
Listen
When Rutgers upset Louisville Thursday night, the door swung wide open with too many BCS championship game combinations and permutations for the common man. Dan Wetzel of Yahoo Sports joins Bill to sort out the mess.
Saddle-Up! It's School Time
Listen
So, you say you want to doff the festively colored silks and ride a powerful thoroughbred around the nation's hallowed race tracks? You're in luck, because the first and only jockey school in the United States began training its first group of students earlier this fall. Kathleen Adams of member station WUKY in Lexington, Kentucky recently visited the North American Racing Academy.
Letters
Listen
Bill reads from the Only A Game mailbox.
Elections and more with Charlie Pierce
Listen
Bill and Only A Game analyst Charlie Pierce discuss: BALCO back on the map, BCS Championship outlook weirdness and athletes at the polls.
"A Night in November"
Listen
It's not often that a one-man play combines politics, religion and sports. Bill Littlefield is always on the lookout for such a theatrical wonder and found it in, "A Night in November."
This program aired on November 11, 2006.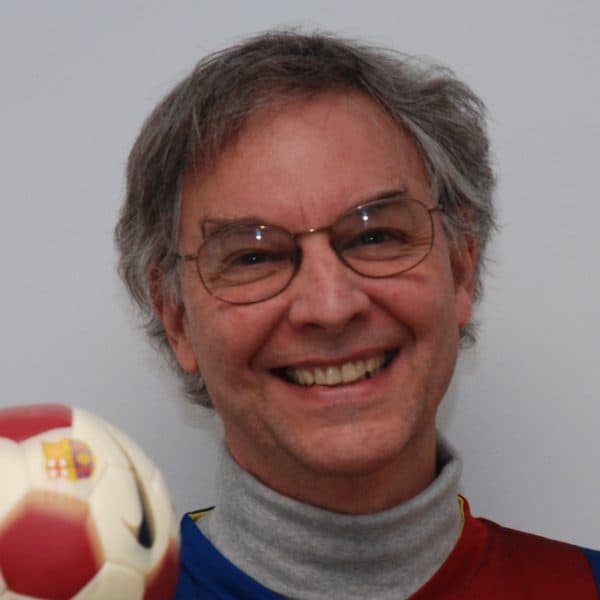 Bill Littlefield Host, Only A Game
Bill Littlefield was the host of Only A Game from 1993 until 2018.