This article is more than 14 years old.
On a crucial third down play...I'm sorry. For a moment I forgot that all third down plays are crucial... Anyway, on a third down play that feels especially critical to the people who begin all their sentences with "I gotta tell ya," Tom Brady will throw an interception, but the guy who makes the catch will fumble the ball back to the Patriots. I gotta tell ya, the resultant first down will turn out to be crucial.
The Patriots will fumble five times. They'll all be recovered by New England. Several will produce first downs during crucial third down situations. Then, with time running out, down by two points, the Indianapolis Colts will send Adam Vinatieri on to the turf to attempt a fourteen yard field goal. Though his kicks accounted for all fifteen of the Colts' points when they beat Baltimore last weekend, this time Vinatieri's attempt will hit the cross bar, wink at the crazies in the endzone seats, and wobble the other way. He and his teammates will watch the Patriots celebrate immoderately.
Or, under pressure all week from critics pointing out that he has never beaten the Patriots when it really counted, the ever more mature Peyton Manning will assure his critics that this time will be different. Then, moments before the kickoff, his head will explode.
After watching Sunday's game between the Patriots and the potentially superior San Diego Chargers, I can't believe the Pats will lose to the Colts. True, the Chargers made some mistakes. Even a relatively inexperienced quarterback like Philip Rivers of the Chargers should have known that against the Patriots, he shouldn't have hit his receivers in the hands. When you're playing New England, that's as dumb as assuming your own defensive backs will catch the balls Tom Brady tosses their way.
I'm not sure whether Chargers' running back LaDanian Tomlinson, the league's Most Valuable Player, was right when he accused several New England players of "showing no class" when they celebrated after last Sunday's game. These days, who's to say beating your chest and dancing like nobody's watching on the opponent's logo shows no class? Hey, they kept their pants on. Maybe Mr. Tomlinson was just frustrated that his coach had stopped giving him the ball on an evening when he was averaging better than five yards a carry.
He should have known that was part of the mystical plan, the next chapter of which will unfold when the Colts screw up Sunday.
This program aired on January 17, 2007. The audio for this program is not available.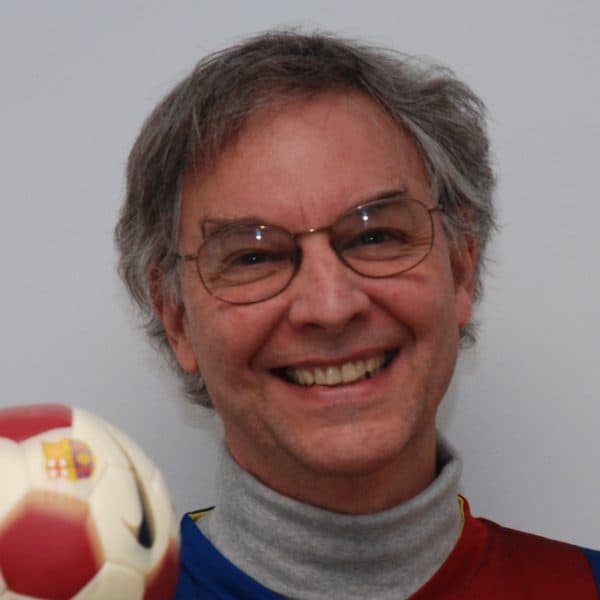 Bill Littlefield Host, Only A Game
Bill Littlefield was the host of Only A Game from 1993 until 2018.